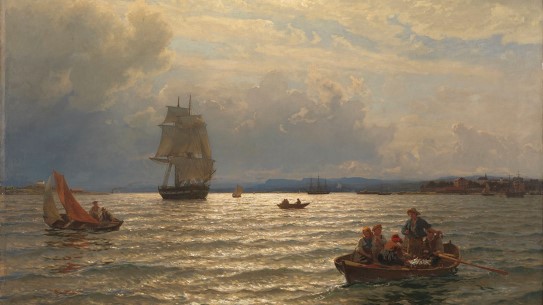 The National Museum's collection contains close to 400 000 works of art. Many of these are photographed and digitalized and our team works hard to increase the number every day. Our goal is to share high quality photo files from our collection.
Use the photo order form to order high resolution photo files.
You can also download more than 40,000 works from our collection here.
For questions, please contact photo@nasjonalmuseet.no
Delivery time for images is usually one to two business days after you have approved the contract. For objects that are not already photographed there will be a longer delivery time of about 14 days.
Copyrighted works
Some of The National Museum's artworks may still be protected by reproduction rights. The user is solely responsible for obtaining the necessary permission from the rights holder.
For questions on reproduction rights you may contact The Norwegian Visual Artist Copyright Society - BONO, www.bono.no or Eva, The European Visual Artist, www.evartists.org/en/home.html.