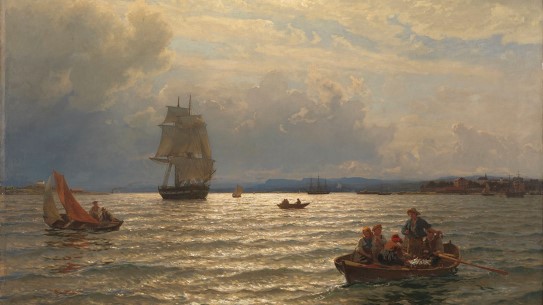 The National Museum owns nearly 400,000 works of art. Many of these works have been digitized, and there is an ongoing effort to digitize further works. Our ambition is to be able to share high-resolution image files of our collection.
The delivery time for images that have already been digitized is one to two work days after you have an approved contract. For works that have not been digitized and that need to be photographed, the delivery time will be about 14 days.
Certain works in the National Museum's holdings are still protected by copyright. Users are themselves responsible for acquiring the necessary permission from the creator and other rights holders. For enquiries and any applications for permission, please contact BONO (the Norwegian Visual Artists Copyright Society) at bono@bono.no.
About the National Museum's photo agency
The National Museum employs its own photographers, archive officers, and curators who work on digitizing our collection every day. Are you unsure of a topic you want to illustrate or supplement with photographs?
Don't hesitate to ask us – perhaps we can help you!
 photo@nasjonalmuseet.no