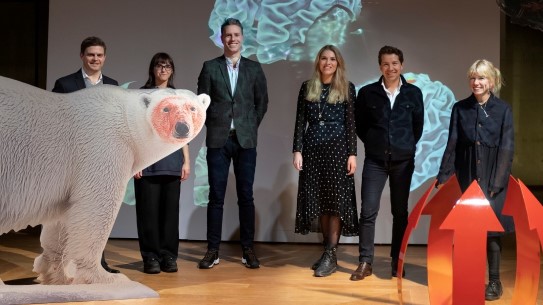 2020 is a dynamic group of young art enthusiasts who are helping to develop the National Museum's contemporary art collection.
2020 aims to create and foster interest in contemporary art in Norway. 
Membership fees and other donations go directly to the purchase of contemporary art at the National Museum. Thus 2020 influences and contributes to the growth of the museum's future collection.
Launched in 2015, 2020 has so far enabled the National Museum to purchase works by Dòra Maurer, Tori Wrånes and Katja Novitskova
Katinka Traaseth, fund manager (director) • William Flatmo, director of the Sveaas Art Collection (deputy director) • Aurora Aspen, OSL • Gard Eiklid, Galleri Golsa • Kjartan Landgraff Kalstad, partner in McKinsey & Company • Stina Høgkvist, departmental director of collections • Andrea Kroksnes, seniorcurator of contemporary art • Tord Rønning Krogtoft, marketing director • secretary: Tone Vesti Wilse, special consultant