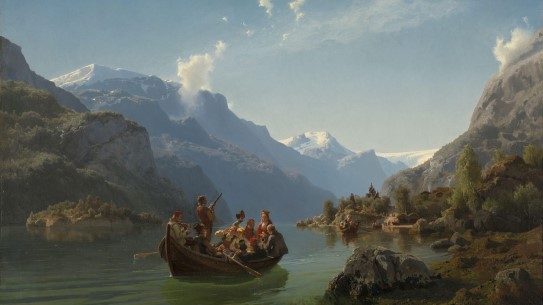 The National Museum of Art, Architecture and Design lends a number of works from the Collections to exhibitions in Norway and abroad. Some artworks from the National Museum are also on loan to public institutions in Norway and abroad.
The loan application should be addressed to Director Ingrid Røynesdal and preferably be sent by email to: saksarkiv@nasjonalmuseet.no
Requests should be sent digitally at least 9 months prior to the exhibition opening (6 months for loans within Norway).
The request should include:
Exact dates and title of the exhibition.
Description of the exhibition concept.
Purpose of the loan.
A list of requested works of art (artist, title, date, technique, dimensions and the National Museum's inventory number).
A completed and signed Standard Facility Report and a floor plan of the exhibition area.
Search artworks from our collection here
If you have any questions, please contact us:
Siri Lindberg – Registrar, short-term loans
siri.lindberg@nasjonalmuseet.no
Stine Hoel – Registrar, short-term loans
stine.hoel@nasjonalmuseet.no
Olaug Røsvik Andreassen – Registrar, long-term loans
olaug.rosvik.andreassen@nasjonalmuseet.no