A Hidden Face found in Picasso's «Poor Couple in a Café»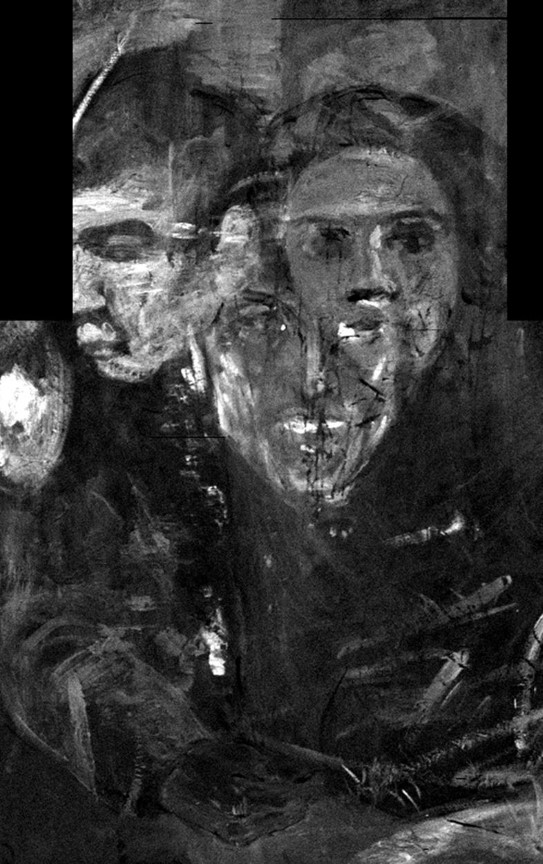 Using X-ray-technology, conservators at the National Museum have discovered a previously hidden face in Picasso's «Poor Couple in a Café».
The use of new types of non-invasive instrumentation for the study of paintings is increasing due to their ability to provide valuable information about an artist's compositional process.
A collaborative project with cultural heritage scientists from The University of Antwerp, investigated The National Museum's Picasso, «Poor Couple in a Café», from the Blue Period (1901–1904)using a new mobile scanning device (macro-X-ray fluorescence). The results from the scans produced the exciting discovery of an underlying face, previously unknown to art historians. The findings were presented at the Tate symposium, Picasso Picabia Ernst; New Perspectives in 2016, and published in 2018.
See the X-ray-photo showing the hidden face in the slideshow above this article.
Learn more about the project in the book Picasso, Picabia, Ernst: new perspectives.
Scientists:
Paintings conservator at the National Museum, Thierry Ford
Art technician Geert Van Der Snickt