Put the National Museum in your Animal Crossing world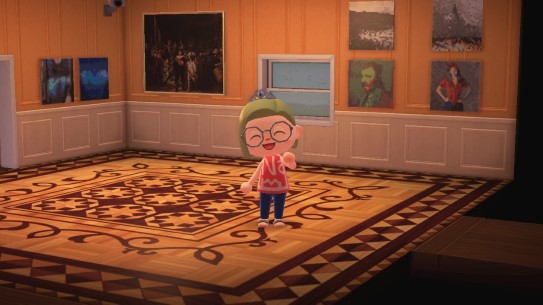 Animal Crossing on the Nintendo Switch is taking the world by storm, and now you can bring masterworks of the National Museum's collection to your game.
In Animal Crossing: New Horizons for the Nintendo Switch you are tasked with establishing a desert island society, shaping the world to your liking, and designing and sharing your house and belongings. 
We have made an Animal Crossing QR generator, and on this page highlighted some of the famous works in our collection with QR code examples. Display them in your Animal Crossing house or use as patterns on clothes.  
29 000 works of art available 
We have now created an Animal Crossing QR code generator, bringing you QR codes many of the older works in the digital collection with free copyright. 
Go to the digital collection and find your favourite among the older works of art in the collection. The generator will be available under the "Extra" link underneath each available work of art. Follow the rest of the directions on this page to get the design into your Animal Crossing game.
Directions
Open the Nintendo Switch Online app (available for iOS or Android) on your smart device, and set up the NookLink functionality to connect the app with the Animal Crossing game.
Choose the Animal Crossing section of the app and then "Designs" and "Scan a QR code". 
Scan one of the QR codes you get from the QR code generator, or the examples below, to import the relevant artwork, and choose "Save". 
Open NookPhone in the Animal Crossing game. Choose "Custom Designs", and press + to download. You will now see the file name of the artwork you have scanned. Press OK, and place the artwork in an available custom design slot.
You can now put the artwork on the wall of your virtual home, by itself in the room or elsewhere, on the ground or as a pattern on clothes. You will only be able to scan one design at a time, so repeat steps 3 and 4 for each new QR code.
Please share screenshots of the National Museum's works in your Animal Crossing game, tagging us @nasjonalmuseet in social media, and we may share some of your screenshots with our followers.
QR codes
You can expand the images to fullscreen to make it easier to scan the QR codes.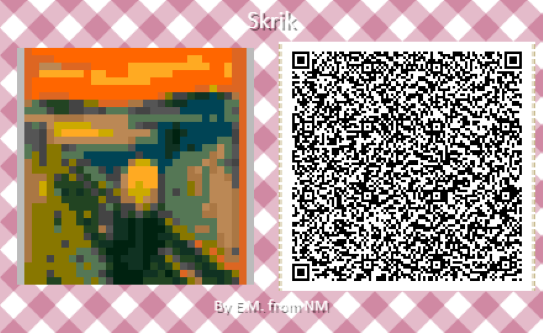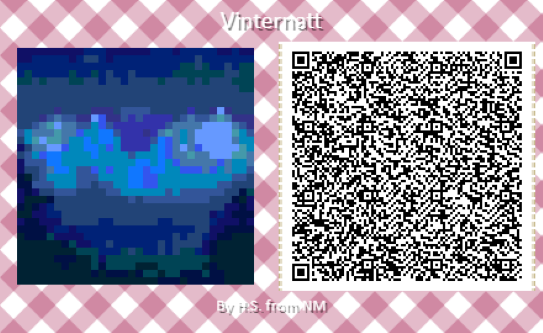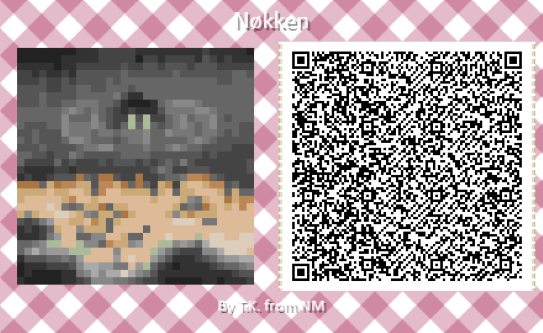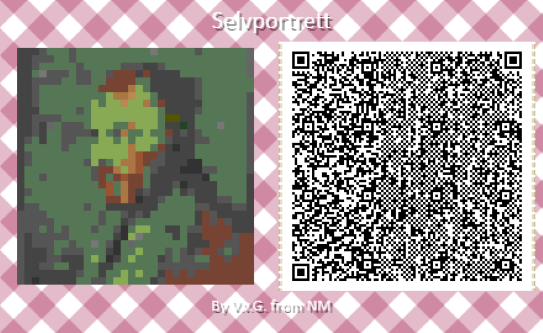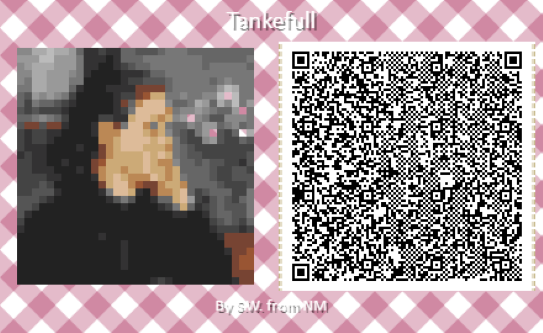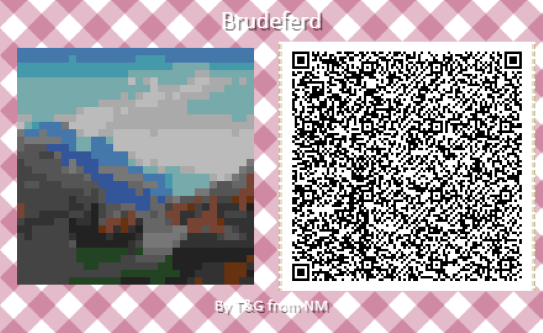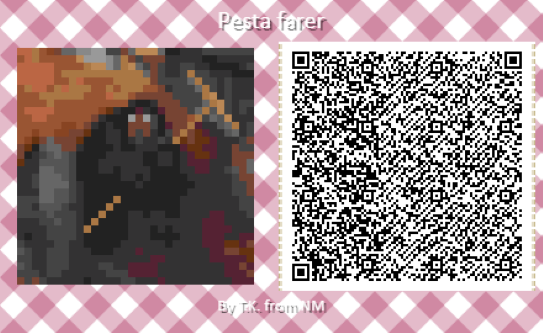 Ready for a challenge?
Scan the QR codes for every section of this Animal Crossing version of the magnificent Baldishol Tapestry, and put them together in the right order to get the whole masterpiece under your feet.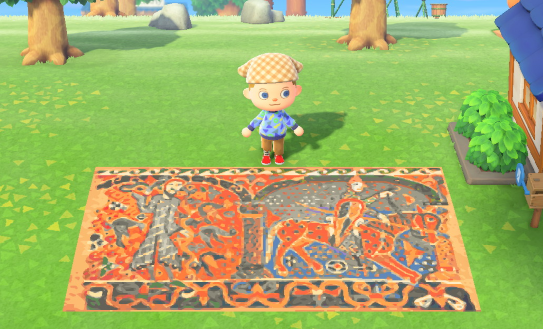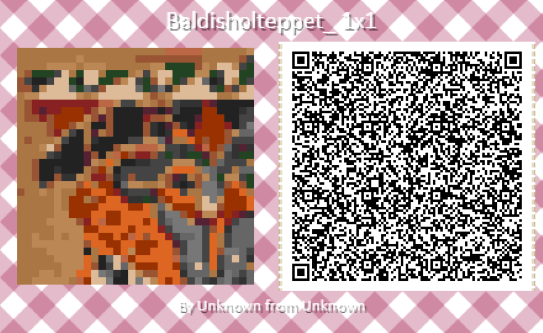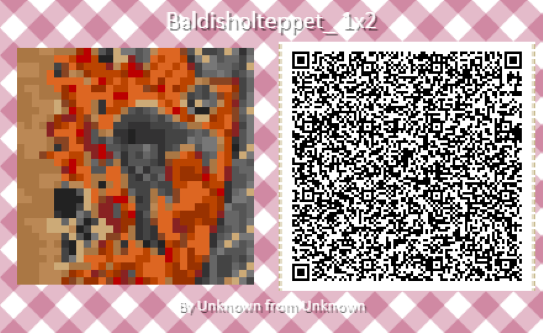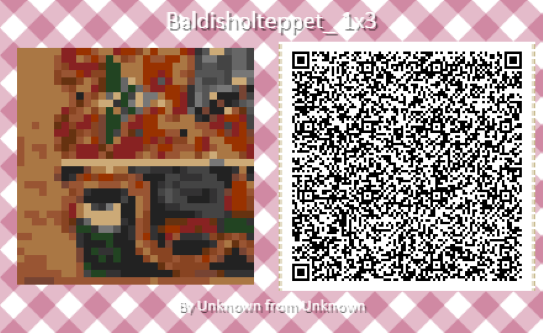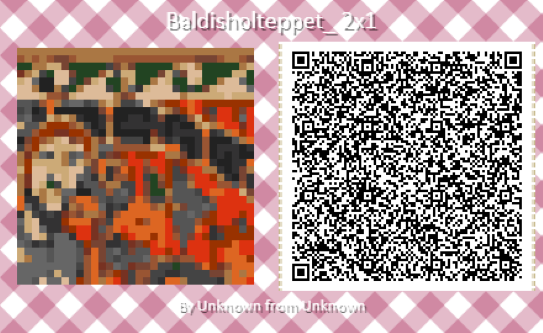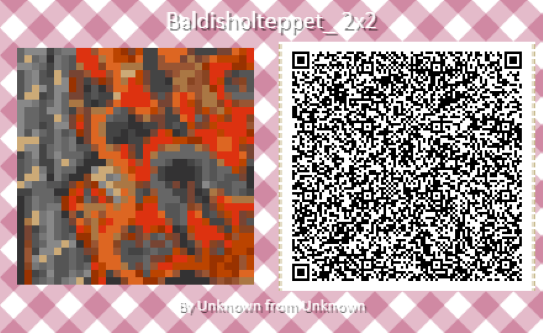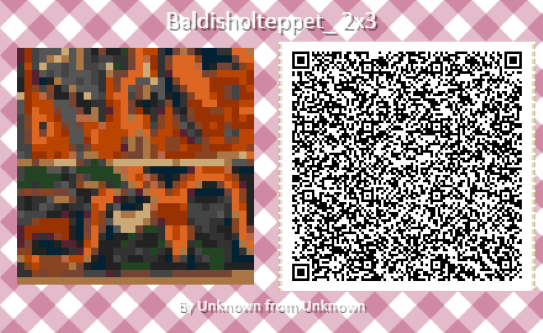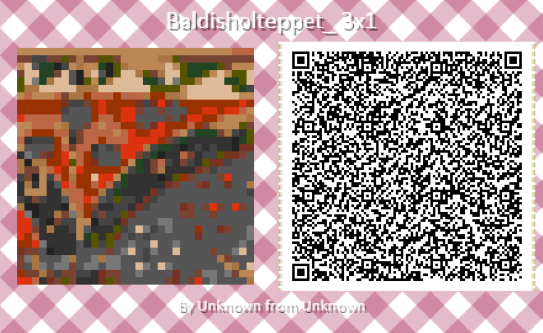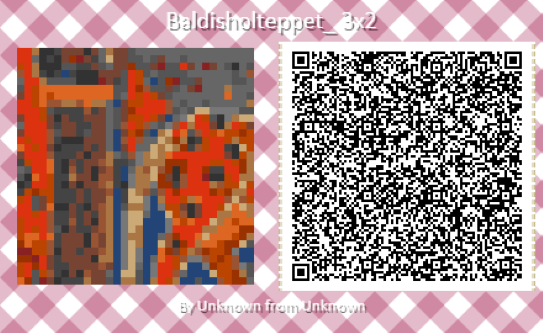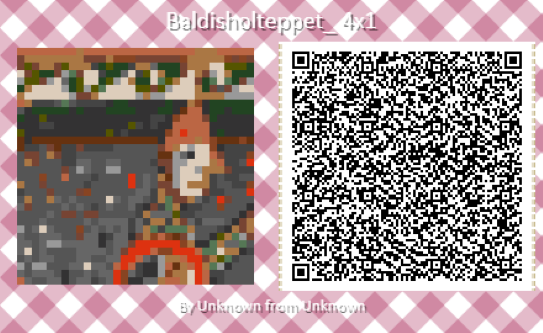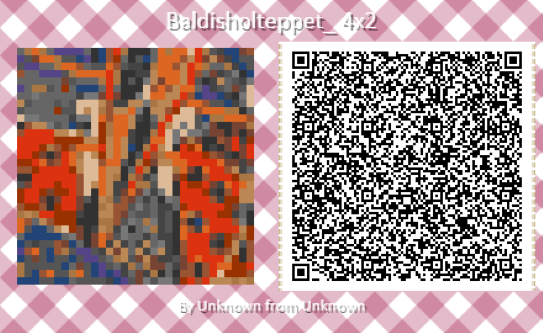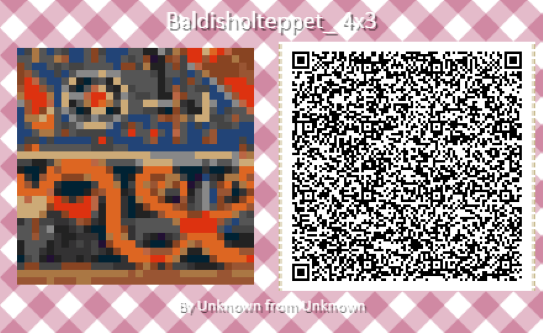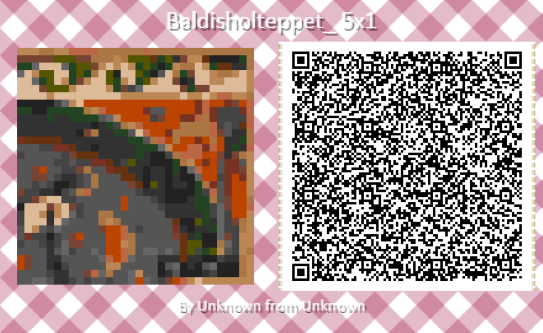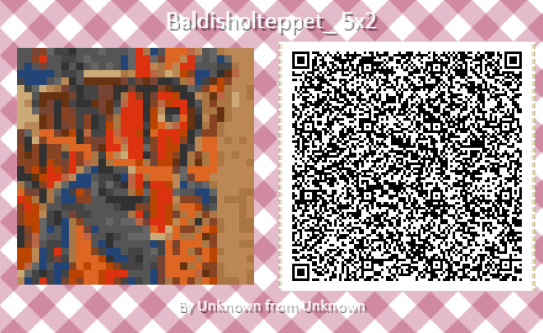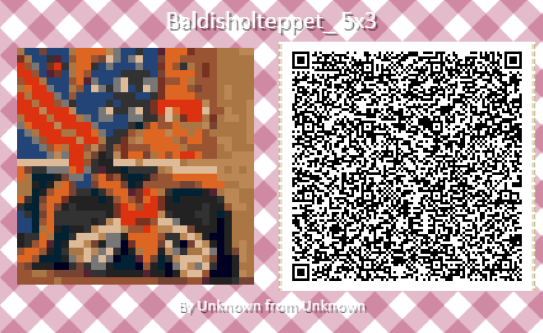 The QR codes are generated with the Animal Crossing Pattern Tool –  https://acpatterns.com/