International museum conference coming to Oslo in 2026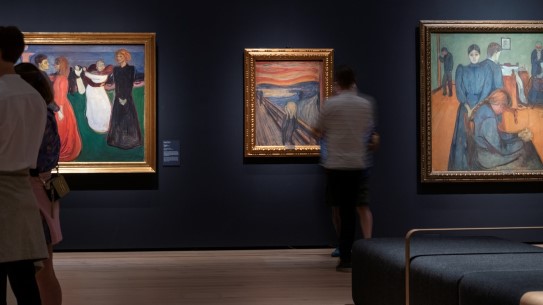 In September 2026, conservators, researchers and curators from all over the world will gather in Norway's capital city, which has been selected to host the international ICOM-CC conference.
Over the past decade, there has been massive investment in art, cultural heritage and the preservation of cultural heritage in Oslo. The city has seen the opening of the new National Museum and the new Munch Museum, and the new Museum of the Viking Age will open in a few years' time.  
In addition to being settings where visitors can encounter art and culture, these new museums provide possibilities for research and new knowledge. They have also contributed to put Oslo on the map as an important cultural destination.
The 2026 conference is being organized by a broad-based national organizing committee in collaboration with the International Council of Museums – Committee for Conservation (ICOM-CC). The main programme will take place in Oslo, but the conference will also include professional study tours to other parts of Norway.
The conference will give the Norwegian cultural heritage sector an opportunity to share developments and advances in the field of conservation with international colleagues.  
About the conference
Up to 1,000 delegates from all over the world are expected to gather in Oslo. At the conference, they will exchange experiences, ideas and knowledge by means of innovative technological solutions, lectures and many other events.
The national organizing committee includes representatives from Bergen, Trondheim, Tromsø, Alta, Karasjok, Kautokeino and Oslo.
You can read more about the conference here
Welcome to Oslo in 2026