The National Museum – Architecture is being rehabilitated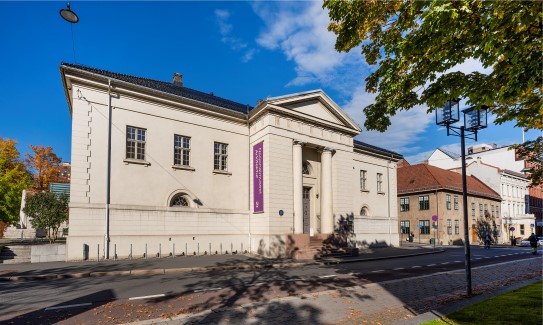 In 2023 the National Museum – Architecture will be rehabilitated and will also be outfitted with a new, universally designed entrance. There are no exhibitions available during this period. The Study room is open by appointment, from August 17.
Subsidence damage has been detected in the historic building that houses the National Museum – Architecture at Bankplassen 3. It is the oldest part of the building complex that has suffered damage.
Statsbygg (the Norwegian Directorate of Public Construction and Property), which is responsible for the building, is about to launch a restoration project. The planned rehabilitation requires consistently warm weather. The work will begin after Easter and is scheduled to be finished in autumn 2023.
During the restoration, the National Museum – Architecture will be open to the public from Monday to Friday, 10:00 to 15:00. The study room will be available and events are still scheduled, and the building itself will remain open to visitors to the extent allowed by Statsbygg's work. It will unfortunately not be possible to rent rooms in the building during the rehabilitation period.