Architectural collections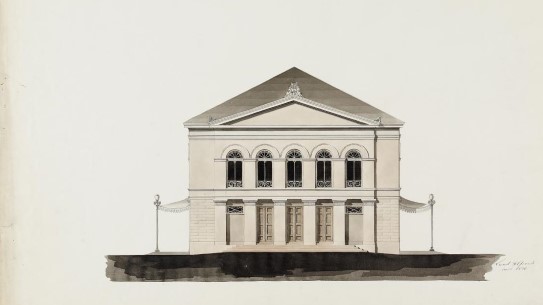 The National Museum holds Norway's most important architectural collections with more than 300,000 artefacts dating from the 1830s to today.
Consisting primarily of architects' personal archives, or fragments thereof, the collections document and reveal insights into various aspects of architectural culture, covering a wide range of materials and media: architectural drawings, photographs, models, conceptual studies, sketchbooks, correspondence and ephemera.
The collections are especially strong in 20th-century material, with leading names in Norwegian architectural history such as Ove Bang, Blakstad & Munthe-Kaas, Wenche Selmer, Jan & Jon, Knut Knutsen, Arne Korsmo, Christian Norberg-Schulz, Magnus Poulsson and Erling Viksjø being well represented. The archive of Pritzker Prize winning architect Sverre Fehn is one of the collections' highlights.
Study Room
Researchers, students, architects and the public can use the museum's collections for advanced studies within art history, architecture and related subject areas. The study room offers good working space and a small, specialist library. Works from the collections may be consulted on request. Enquiries should be sent at least three working days prior to a planned visit.