Mohamed Soueid: "Cinema Fouad"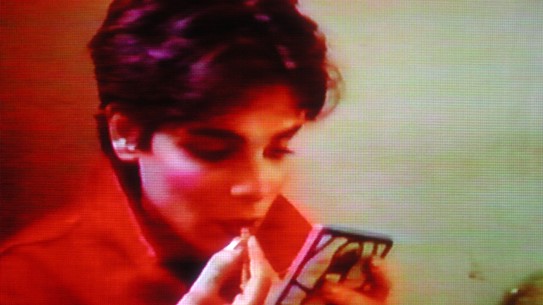 Director Mohamed Soueid follows the Syrian trans woman and belly dancer Khaled El Kurdi in Beirut. El Kurdi tells us about growing up in Aleppo, her family, and her journey to Beirut via Damascus for gender reassignment surgery so as to become a woman at last. But she also harbours a sadness, which drove her, among other things, to become a front-line soldier for the Islamist party and military organisation Hezbollah.
Cinema Fouad is made with simple equipment in a rough, hand-held style. But thanks to its narrative and where it was made, the film still stands out as a modern classic among our selection of films that address and explore fluid gender roles.
Mohamed Soueid is a Lebanese writer, director, and film producer. He has made a number of films and is currently head of the documentaries department at Al Arabiya News Channel. His most recent film is The Insomnia of a Serial Dreamer, which premiered in 2020.
Curator Noor Bhangu will introduce the film. This screening is part of the film series MY VOICE YOU CAN'T HEAR / DEN STEMMEN DU VIL IKKE HØRE, a collaboration between the National Museum and Transcultural Arts Production (TrAP), in connection with Queer Culture Year.
Technical details
Director: Mohamed Soueid
Genre: Documentary
Language: Arabic
Year: 1994
Length: 41 mins.
Country: Lebanon