Daniella Barroso Munoz: "Mafifa"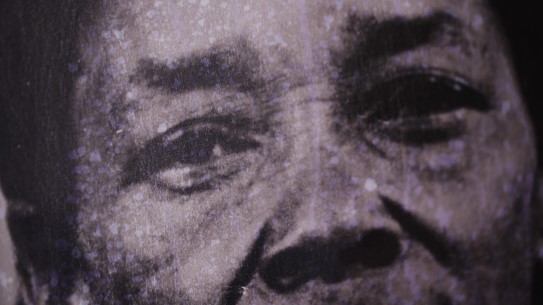 The musician Mafifa was famous for her mastery of the campana, or cowbell, a rhythm instrument in the Cuban conga traditionally played by men. In this film, the film-maker Daniella Barroso Munoz traces the threads back to Mafifa to discover who this legendary woman really was.
Made with a hand-held camera, the film is an impressionistic, poetic journey of encounters with the people Mafifa interacted with in Santiago de Cuba. But the film is as much about the fascination a hearing-impaired director develops for a person who devoted her life to being a musician, playing music the film-maker herself can hardly hear.
Daniella Barroso Munoz trained at Cuba's Universidad de las Artes and has made a number of short documentaries. Mafifa premiered at IDFA in 2021.
This screening is part of the film series THE VOICE YOU CAN'T HEAR / DEN STEMMEN DU VIL IKKE HØRE, a collaboration between the National Museum and Transcultural Arts Production (TrAP), in connection with Queer Culture Year.
Technical details
Director: Daniella Barroso Munoz
Genre: Documentary
Language: Spanish
Year: 2022
Length: 77 mins.
Country: Cuba