Grayson Perry. Fitting In and Standing out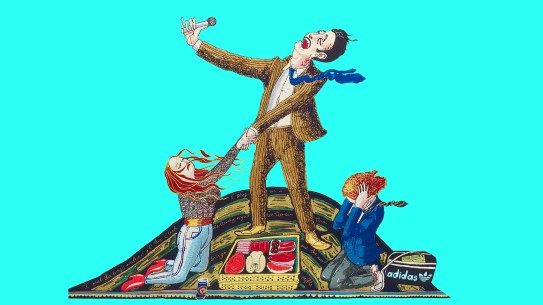 The National Museum is delighted to invite you to the opening of the exhibition "Grayson Perry. Fitting In and Standing Out".
This is the first solo presentation of Grayson Perry's art in Norway. Perry is among the UK's most celebrated and internationally acclaimed artists, famed for his inventive pictorial stories and sharply satirical takes on English culture and social life.
Programme
18:00: the Lounge (first floor)
Light refreshments and welcome address by the National Museum's director Karin Hindsbo
Performance by Grayson Perry
Official opening by the British Ambassador to Norway, Richard Wood

18:45–21:00: Open exhibition in the Light Hall, second floor

Welcome!
The exhibition is a collaboration between Grayson Perry, Victoria Miro, and the National Museum. The exhibition is supported by the AKO Foundation.