"Wojnarowicz" (2021) by Chris McKim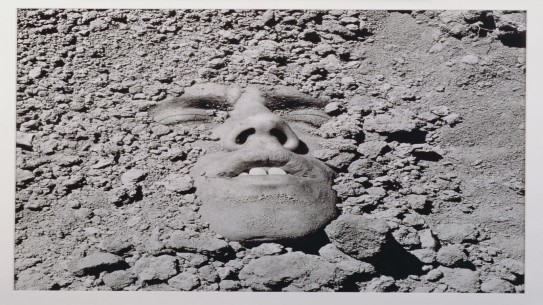 Wojnarowicz is a gripping portrait of the artist and AIDS campaigner David Wojnarowicz. The film is shown in the Auditorium in the new National Museum as part of the museum's programme for Queer Culture Year 2022. A panel discussion with Stina Högkvist, director of exhibitions and collections, and others will be held in conjunction with the screening.
About the artist
David Wojnarowicz (1954–92) was a central figure on the New York art scene in the 1980s. During his short career, he experimented with various media and forms of expression, including painting, film, performance, and music. Several of his works address and describe the impact of the AIDS epidemic. Wojnarowicz was also an activist who campaigned to improve conditions for people living with HIV and AIDS. He himself died of AIDS at the age of 37.
About the film
The film Wojnarowicz offers insights into the character not only of Wojnarowicz himself, but also of those around him and the period he lived in. Using a mix of archive material and interviews, director Chris McKim shows Wojnarowicz's enduring impact on the New York art scene.
Countercurrents
The screening is part of Motstrøms (Against the Current), a film series in which the National Museum shows films that entertain, challenge and push boundaries. In 2022, we showcase both classics of queer cinema and new films from the borderland between mainstream cinema and art.
Queer Culture Year 2022
Motstrøms is part of the National Museum's programme for Queer Culture Year 2022, which celebrates the fiftieth anniversary of the decriminalisation of homosexuality in Norway.