Book Launch: Piranesi and the Modern Age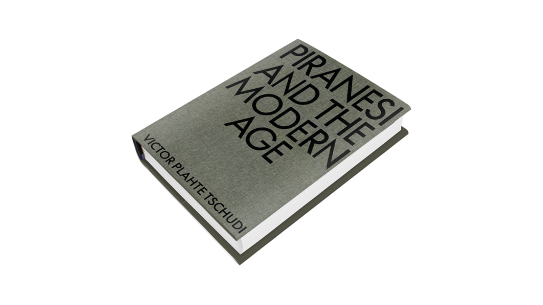 In connection with the acclaimed exhibition "Piranesi and the Modern", the National Museum invites you to the launch of Victor Plahte Tschudi´s book Piranesi and the Modern Age, published with the MIT Press.
The exhibition is a collaboration between the National Museum and the Oslo School of Architecture and Design and is based on Tschudi´s research.
In Piranesi and the Modern Age the author traces the influence of Giovanni Battista Piranesi (1720–1778) on literature, photography, art, film and architecture in the 20th and 21st centuries. He claims that Piranesi not only influenced the modern, but that the modern, through Piranesi, discovered itself.
In the etchings of the Italian master, a new era found the origins and conditions of phenomena and techniques that were fundamentally new, such as psychoanalysis in literature, montage in film, abstraction in painting, and postmodern contradictions in architecture.
The gradual reintroduction of Piranesi to modern culture was significant to the extent that this book´s effort to chart it offers nothing less than an alternative history of the last century.
Program: 
Welcome, by Stina Högkvist, Director of Exhibitions and Collections, the National Museum
Introduction by Thomas Weaver, Senior Acquisitions Editor, The MIT Press
Introduction by professor Victor Plahte Tschudi, from Oslo School of Architecture and Design
Talk by Adrian Forty, Emeritus professor at The Bartlett School of Architecture, University College London