Film screening and discussion: Wu Tsang's Wildness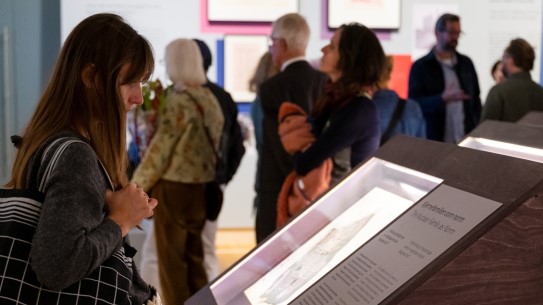 The film Wildness tells the story of the Silver Platter, a queer nightclub that was established in Los Angeles in the early 1960s. The club became an important safe space for the city's Latin and queer communities. In the film, artist and filmmaker Wu Tsang documents how the club and its clientele changed after the original owner died.
The film screening will be followed by a conversation about queer nightlife and how to create safe spaces for the queer community. Among the panellists are Pedro Leal, anthropologist, film producer and club promoter, Roza Taslimi, founder of the club and art concept Sweetcheeksxyou, and Emma Damskau, coordinator of Queer Culture Year 2022.
About the filmmaker
Wu Tsang (born 1982) is an American artist and filmmaker who lives and works in Los Angeles. Queer history and reality, as well as the distinction between the public and the private, are recurring themes in Tsang's artistic practice.
Tsang's work has previously been shown at leading art institutions such as the Tate Modern in London and the New Museum in New York. Tsang has also participated in the Liverpool Biennial, the Whitney Biennial and the Gwangju Biennial.
The film will be screened in the auditorium of the National Museum, and is part of the educational programme for the exhibition Coming into Community at the National Museum – Architecture.
Queer Culture Year 2022
The film screening is also part of the National Museum's programme for Queer Culture Year 2022, during which the National Museum and other cultural organisations mark the 50th anniversary of the decriminalisation of homosexuality in Norway.