Oslo World – The National Museum: concert with Desire Marea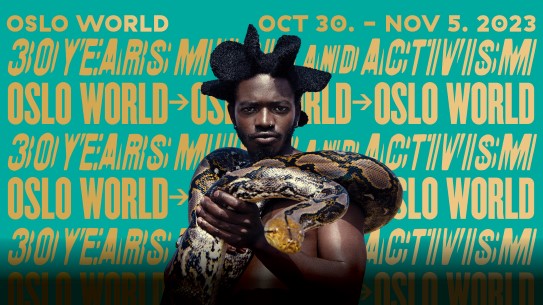 Oslo World and the National Museum invites to a concert with South African artist Desire Marea.
Spiritual South African healing
The KwaZulu-Natal born multi-disciplinary artist Desire Marea has cemented themselves as a creative force to be reckoned with. For years, they toured the world extensively with FAKA, a South African queer performance collective they co-founded with Fela Gucci. The group visited Oslo World in 2018. Now, however, Desire has embarked on an individual journey rooted in their own healing.
Born Buyani Duma, Desire Marea's voice is a culmination of many South African voices. Throughout the last two years, the Amandawe based artist trained as Sangoma, a traditional Nguni spiritual healer.
The band includes some of the most prominent musicians in South Africa's experimental music circles, and throughout the eight movements on the album, they glide effortlessly through post-gospel, spiritual jazz and the ancient music of the Nguni and Ndau peoples. FAKA was one of the big highlights of the 2018 festival. Five years later, we are thrilled to welcome Desire Marea back to the festival!
Doors open: 20.00
Concert: 21.30–23.00
DJs from 20.00 and after the concert until the museum closes