Hand and Machine. Architectural drawings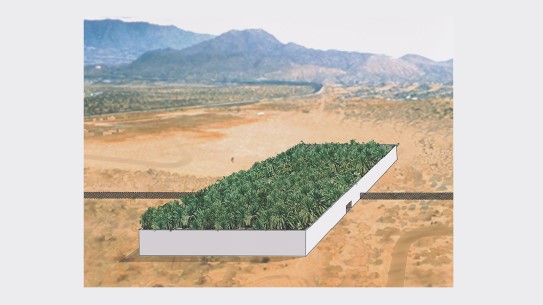 Welcome to the opening of "Hand and Machine. Architectural drawings". This is the first exhibition of contemporary architecture at the new National Museum.
Programme:
18:00
Doors open. Refreshments
18:30
Speech by curator Joakim Skajaa
Speech and opening by director Ingrid Røynesdal
Musical performance by Moan/Christoffersen
19:00
Open exhibition in the Light Hall
The opening is free, and everyone is welcome! You do not need a ticket.
Please come early to secure your entry.
About the exhibition
Explosive technological development and various global crises have left their mark on society in recent decades. What impact do such upheavals have on architects and the way they work? 
The exhibition includes work by: Andreas Angelidakis, Arkitekt Folstad, Knut, Atelier Adam Nathaniel Furman, Atelier Particular, Bouwman Zago, Brendeland & Kristoffersen Arkitekter, DRDH Architects, Dyvik Kahlen Architects, Teodor Javanaud Emdén, Exutoire & Safe Space Collective, Fala, Gartnerfuglen Arkitekter, Hesselbrand, Sam Jacob, Kastler Skjeseth Architects, Lala Tøyen, LCLA OFFICE, Malarchitecture, OFFICE Kersten Geers David Van Severen & Wonne Ickx, OMMX, Opa Form & Mir Visuals, Andrea Pinochet, Point Supreme, San Rocco Magazine, Philipp Schaerer, Secretary, Studio Christine Petersen, Studio ØSA & Clara Claussen, Søstra100, Jørgen Tandberg, Transborder Studio, Vardehaugen and Arkitekt Aslak Haanshuus, Espen Vatn, ViO, Øystein Aasan.