Curious about Munch – a musical guided tour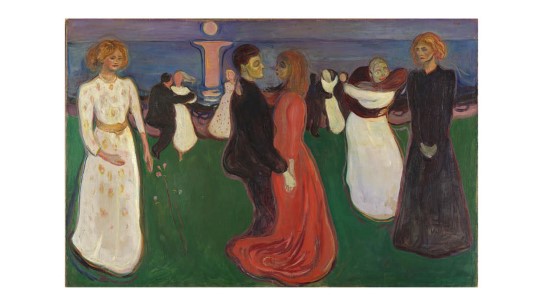 Join a guided tour about Edvard Munch and the musicians he gathered around him.
Edvard Munch's circle of musical acquaintances was large and included both performers and composers. In the course of long friendships, they influenced each other. Munch immortalised many of his musical friends in portraits, several of which are included in the "Master to Master" exhibition. 
 
This guided tour is an opportunity to get to know some of them better. People like the Norwegian violinist and composer Arve Arvesen, the celebrated English violinist Eva Mudocci, and the English composer Frederick Delius. 
 
Curator Vibeke Waallann Hansen and the musicians Andreas Hanson and Eldbjørg Hemsing take you on a musical guided tour that brings you close to both art and music. 
To attend you need a ticket for the guided tour as well as a valid entrance ticket to the National Museum.