Krøyer – a musical guided tour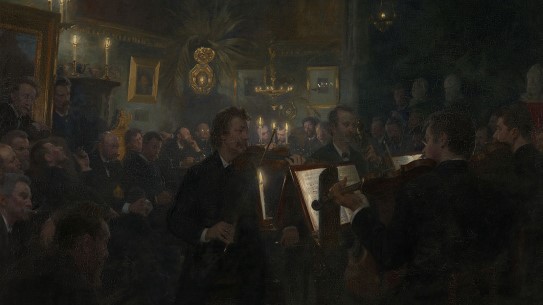 To mark the public display of Peder Severin Krøyer's large but little-known painting Music in the Studio, a work usually hidden away in the storeroom, we offer a musical guided tour in the form of a conversation between education curator Eilif Salemonsen and the musicians Andreas Hanson and Mogens Andresen. 
Who are the depicted performers? Who is listening? And not least, what did they play that evening in the studio? The string quartet EKKO recreates excerpts from the musical programme that was played when the picture was painted in 1886
The event is free with a valid entrance ticket to the museum purchased here.