A Coffee and the painting The Firebird. Stravinsky Dream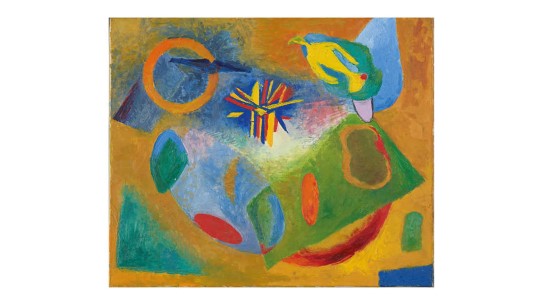 Enjoy a coffee while learning about a work from Karen Holtsmark's most important and decisive period as an artist.
One of the National Museum's recent acquisitions is The Firebird. Stravinsky Dream. The painting from 1935, is an abstract idiom reminiscent of the works of Wassily Kandinsky and Juan Mirò. Throughout her life, Holtsmark was fascinated by Stravinsky's music. Curator Øystein Ustvedt tells us more about this modernist painting, and about the relationship between abstract art and music. 
The event is free with a valid entrance ticket to the museum purchased here.