Evening concert: "Master to Master"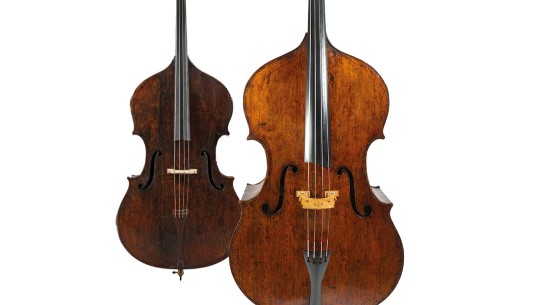 With a dream team of musicians, the stage is set for an energetic finish and a true meeting of masters.
The instruments in tonight's concert include, among others, two very old double basses with truly unique histories. Gaspar da Salo's bass from 1580 is a remarkable example of how an instrument can survive through centuries, stretching back to the beginnings of Western music history. Hieronimus Amati's bass from 1690 is one of the foundation stones on which all later Cremonese instruments would build.
With:
Arvid Engegård, violin, Laura Custodia Sabos, violin, Juliet Jopling, viola, Jan Clemens Carlsen, cello, Kenneth Ryland, double bass, Dan Styffe, double bass, Anders Kjellberg Nilsson, violin, Eldbjørg Hemsing, violin, "Master to Master" Play Along orchestra, Andreas Hanson, conductor
Programme:
Works by Dvořák, Grieg, Piazzolla, and Svendsen
Doors open 18.30