Curious about the great Italian luthiers – a musical guided tour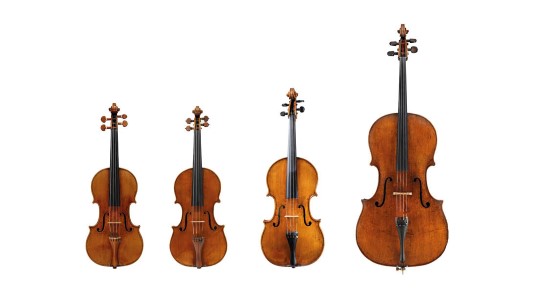 Join a musical guided tour to learn about Italian stringed instruments and the legendary luthiers who made them. 
Why have Italian instruments become so sought after? One of the world's foremost instrument experts, John Dilworth, shares insights into the secrets of the great violin makers. Hear how instruments have evolved over the centuries in response to the needs of the legendary musicians who played them. 
The "Master to Master" exhibition is a unique opportunity to get up close to instruments by master luthiers such as Antonio Stradivari and Giuseppe 'del Gesù' Guarneri. Eline Moe Melgalvis from Dextra Musica talks with John Dilworth on this musical guided tour. Some of the instruments will also be played. 
With: 
John Dilworth and Eline Moe Melgalvis
The event is free with a valid entrance ticket to the museum purchased here.
Takes place in the exhibition "Master to Master" 1st floor.