A coffee and a lesser-known version of "Bridal Procession on the Hardangerfjord"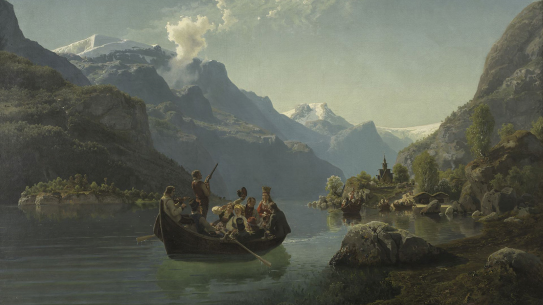 Did you know that the painting Bridal Procession on the Hardangerfjord exists in several versions?
The most famous is the one in the National Museum's collection, painted in the winter of 1847–48 in Düsseldorf. For the "Master to Master" exhibition we have loaned in the less-well-known but beautiful version that was painted in Christiania (Oslo) in the autumn of 1848. 
Enjoy a coffee while music historian Harald Herresthal tells the fascinating story of how the world-famous violinist Ole Bull ended up as the model for the fiddler in the boat. 
 
The event is free with a valid entrance ticket to the museum purchased here.