Curator's tour: "Carroll Dunham. Where am I? Graphics 1985–2022"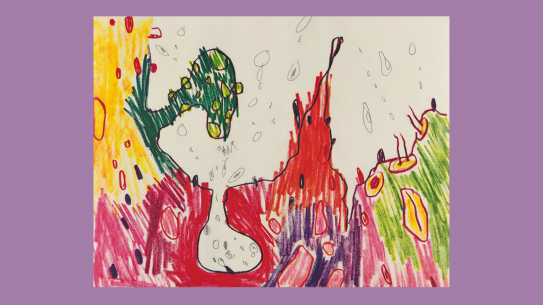 Welcome to the curator's tour of the exhibition "Carroll Dunham. Where am I? Graphics 1985–2022".
Dunham broke through as an artist in New York in the early 1980s, and is today internationally known for his paintings, drawings and graphics. His works contain references to art history, popular culture and personal experiences, and show a wide range of styles, motifs, themes and techniques. This is the first museum presentation of his graphics in the Nordic region.
The National Museum recently received a significant gift from the artist: 161 graphic works from the 1980s to the present day. A selection of these is shown in the exhibition.
Get tickets here.
The tour will be conducted in Norwegian and will last around 30 minutes. 
Meeting place: Graphics and drawing gallery.
No registration is required. The tour is free of charge for visitors with a general admission ticket to the museum. Tickets can be purchased at the museum or in advance. The tour tickets are issued on a first-come, first-served basis.
Welcome!