Pop-up: Rolf Nesch's print series "Karl Muck and his Orchestra"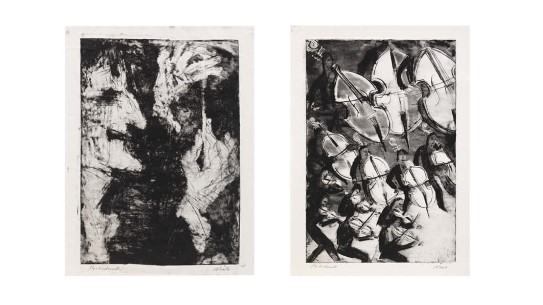 Karl Muck was conductor of the Hamburg Philharmonic. To commemorate the maestro's 70th birthday, a portrait of him was commissioned from the artist Rolf Nesch. The commission developed into a series of large, powerful prints depicting the conductor and his orchestra. The 24 prints mark an important stage in Nesch's development as an innovative graphic artist. 
 
The series was printed in an edition of just six copies, and the National Museum is one of the few institutions to own a complete set. This is the first time in many years that the series has been shown in Norway. 

The event is free with a valid entrance ticket to the museum purchased here.