Carroll Dunham meets Picasso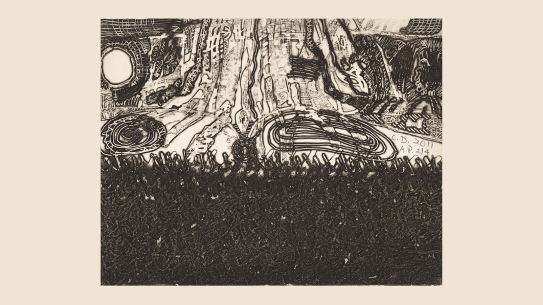 In connection with the exhibition "Carroll Dunham. Where am I? Prints 1985–2022" , the National Museum offers a chance to discover the contents of the portfolio it received as a gift from the American artist, juxtaposed with prints from Pablo Picasso's "Suite Vollard".
Dunham has been exploring a variety of print techniques since the mid-1980s. His works are full of offbeat, often humorous figures that seem to raise questions, both directly and indirectly, about gender and the body.
Every Wednesday from 14.00 to 16.00, we offer an opportunity to learn more about the National Museum's collection of prints and drawings. In the Reading Room you can get up close to original works by artists such as Francisco de Goya, Edvard Munch, Max Klinger, Käthe Kollwitz, Anna Eva Bergman, and Lotte Konow Lund.
No reservation required. To attend, all you need is a valid entrance ticket to the National Museum.