Conversation: Composing music based on visual arts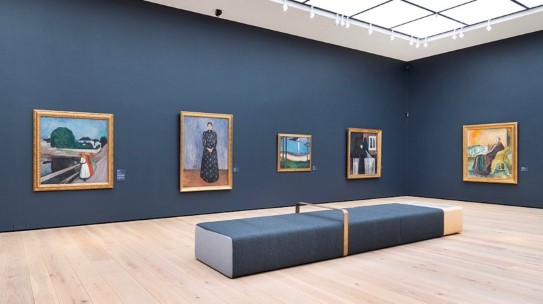 For the "Master to Master" exhibition three commissions were given for compositions based on art in the National Museum's collection. Listen to the musicians and composers involved discussing the process of creating music inspired by visual art.
Marcus Paus has composed a work for violinist Ingerine Dahl inspired by the Munch Room. Harpreet Bansal presents a composition based on the room Fragments of Reality. Erlend Apneseth has taken Bendik Riis' painting Bendik and Årolilja from 1955 as his point of departure.
With: Marcus Paus, Ingerine Dahl, Harpreet Bansal, and Erlend Apneseth.
The event is free with a valid entrance ticket to the museum purchased here.