Deep diving: Bridal Procession in a new light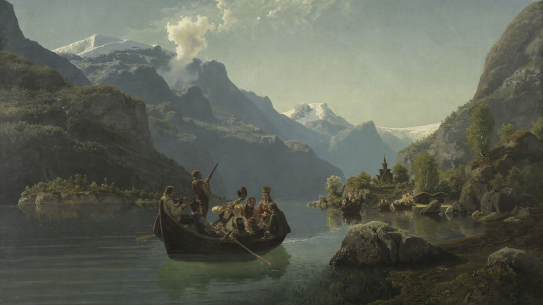 For many, seeing Bridal Procession on the Hardangerfjord is one of the highlights of a visit to the National Museum. The picture was painted in Düsseldorf in the winter of 1847–48. For the "Master to Master" exhibition we have been able to borrow another version of the famous picture, painted later in 1848. For this version, Ole Bull sat as model for the fiddler in the boat. It is a major event that, for a short period, both these pictures can be seen under the same roof.
But what kind of picture is Bridal Procession? How does it relate to other art that was being created in Düsseldorf at the time and to older traditions in European painting? Education curator and Tidemand expert Eilif Salemonsen considers our national icon in a broader art historical context.

The event is free with a valid entrance ticket to the museum purchased here.