Film screening: Hip, Hip, Hoorah!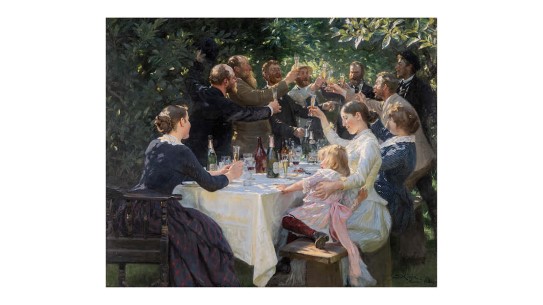 A member of the "Skagen" group of painters, the Danish artist Peder Severin Krøyer often arranged chamber concerts in his studio.
He immortalised one of these soirées, at which the Neruda Quartet played for an audience of artists, in the painting Music in the Studio. This picture is included in the "Master to Master" exhibition. Another central work in which Krøyer painted his artist friends is Hip, Hip, Hurrah!, a depiction of one of the many artist parties at Skagen. The feature film of the same title recreates this tableau, thus bringing us closer to Krøyer and his fellow artists. The film is introduced by the Danish musician Mogens Andresen, who has written a book about musical life in Copenhagen.
The film has subtitles in Norwegian.