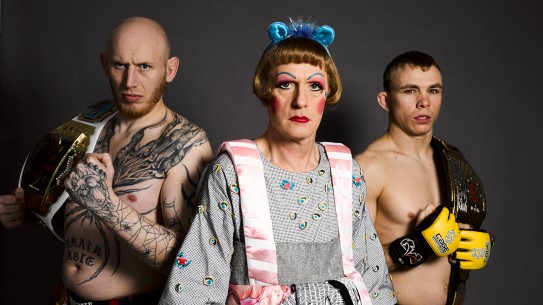 In connection with the exhibition "Grayson Perry. Fitting In and Standing Out", we show episodes 1 and 3 from Perry's documentary series "All Man".
In this series, Perry examines modern masculinity by delving into two ultra-masculine worlds to see what their extreme masculinity can tell us about the changes in the lives and expectations of all men in Britain today.
Introduced by Senior Curator Education Dimitra Christidou. The introduction takes place in Norwegian and lasts approximately 10 minutes.
The film screening does not require an entrance ticket to the museum, only a ticket to the event. 
Film duration: 95 minutes 
Language: English 
Subtitles: English 
Distributed by All3Media International