Making Sense – Art-Based Learning in Nordic Art Museums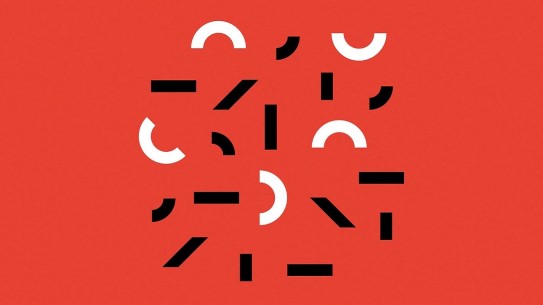 The aim of this conference is to explore the possibilities and need for art-based learning in art institutions and to determine what art educators can learn from each other.
Mona Marijke Jas and Emily Pringle are keynote speakers for the conference, and both are well-known researchers on art-based learning. There will also be presentations from the new Nordic Network of Art-Based Learning, operated by art educators from National Museum in Stockholm, the Nordic Watercolour Museum in Skärhamn, the Ateneum Art Museum / Finnish National Gallery in Helsinki, the National Gallery of Iceland, the National Gallery of Denmark and the National Museum in Oslo.
The conference will be held in English.  Entrance from Dronning Mauds gate 2, Oslo (library entrance). Opening hours Tuesdays: 10.00–20.00.
The conference will also be broadcast online.
Programme
10.00–10.30 Registration – coffee and fruit
10.3 –10.40 Practical information
Moderator: Lisa Andrine Bernhoft-Sjødin, adviser for art events in the National Museum, Oslo
10.40–10.50 Welcome!
Rikke Komissar, Director of Education and Learning at the National Museum, Oslo
10.50–11.35 Perspectives, research and experiences from the field of art-based learning
Keynote speaker: Mona Marijke Jas, doctor of philosophy, artist and researcher, St. Pölten, Austria.
Mona Marijke Jas is an artist and researcher in the field of curation and artistic mediating of contemporary art. Among her activities, she was Faculty Member of Documenta 14 in 2017 and headed mediation at the 10th Berlin Biennale 2018. Since 2021, Jas is an artistic director at the KinderKunstLabor St. Pölten Austria, which opened in 2024 and shows contemporary art for and with a young audience.
11.35–11.45 Short presentation about the Nordic Network of art-based learning
Lena Eriksson, head of education, National Museum, Stockholm, Sweden
11.45–12.15 Become a participator with your own experience
Anna Carin Hedberg, curator education and Rikke Lundgreen, project manager, National Museum in Oslo, Norway
When the new National Museum in Oslo was to be established, there was an opportunity to try out a wide range of methods to create a practical, visual, and sensory interpretation that engages the visitors in the exhibition of the collection. These include activity in benches, philosophy cards, digital concepts and a drawing room. This is a presentation of the working process and results from observations so far.
12.15–12.45 When watercolour goes digital
Jonte Nynäs, art education manager and Johan Hildingsson, art educator, The Nordic Watercolour Museum, in Sweden
The Nordic Watercolour Museum in Sweden will present two different projects which contain both physical and digital expressions.
"Art promenade" is an art educational project aimed at nursing homes in the municipality of Tjörn. The main purpose of the project is to make art accessible for elderly people who cannot visit the museum to enjoy and experience visual art.
"Liquid Fiction" was the result of a digital development project run by The Nordic Watercolour Museum in 2019-2020. It aimed at examining digital methods for art experience, mediation, and audience development. Liquid Fiction was also a digital residency programme and an editorial platform that explored logistic reversals of contemporary fluidity as methods for ethical, autonomous liveness in the arts today.
12.45–13.15 LET THE BODY TALK - art education for preschool children and adults with special needs.
Michael Hansen, head of workshop, National Gallery (SMK) of Denmark
Art education often consists of the exchange of words intended to enlighten us regarding the artwork and life as such. But what do we do when the museum visitor does not possess the language? Can a museum be a playground, where bodily activities interact with the works of art?
13.15–14.00 Lunch provided by the local restaurant Dugurd
14.00–14.45 Research and Creative Learning in the Museum
Keynote speaker: Emily Pringle, Doctor of Philosophy, artist and researcher in London, UK.
Emily Pringle is a researcher and consultant in the field of art-based learning and practice-based research, focusing on creativity and participation in museums. Until December 2022 she was Head of Research at Tate and has extensive knowledge and over 25 years' experience of working in museums and cultural institutions. She documents her research in her PRAM blog and her
publication "Rethinking research in the art museum" (2019) is a bible for people doing research in museums.
14.45–15.15 My Ateneum – Inclusive online art education for 5th and 6th graders
Inka Yli-Tepsa, project coordinator public programs and Mari Jalkanen, producer of public programs, the Ateneum Art Museum / Finnish National Gallery.
Ateneum Art Museum´s My Ateneum combines discussions, observational drawing, and playful quizzes with art historical facts into an online art education project. 10 000 students participated in the project during 2022, aged 11 and 12 years.
15.15–15.45 Making a line – the material as a bridge to an exhibition and history
Lena Eriksson, head of education, Helena Sjödin Landon, curator of education and Sara Borgegård, curator of education, The National Museum in Stockholm, Sweden.
Autumn 2022 the National Museum in Stockholm had a unique exhibition on display, co-produced with the Louvre in Paris and focusing on Giorgio Vasari's legendary collection of drawings by Italian artists spanning the period from the 14th to the late 16th century. In the educational program and in the exhibition the materials and techniques of drawing in the renaissance were highlighted as one way to experience and understand more. In this presentation, we focus on an art-based experience of working with teenagers in two different workshops, one physical and one digital.
15.45–16.15 Visual literacy as a method in practice – an ongoing conversation
Ragnheiður Vignisdóttir and Marta María Jónsdóttir, educators, National Gallery of Iceland
After a period of research on visual literacy, the educational team at the National Gallery of Iceland has made use of the method in its educational work for the past year. Visual literacy is used in the museum workshop programmes for the public, and electronic teaching material has also been published. The team is focused on connecting museum education with the school system, where teachers can take classes in visual literacy and use material based on the museum's collection.
16.15–16.30 Short break with coffee, tea, cake/fruit
16.30–17.00 Discussions on stage
with moderator, keynote speakers and contributors from the Nordic Network.
17.00–17.45 Educational art-based methods in practice: Guided tours in the exhibitions and workshop area.
You have the possibility to book one of the guided tours. You can also visit the exhibitions on your own. The ticket is included in the conference admission.
Topics:
Primeval forest Silva: How to combine practical education with a digital universe that relates to the exhibition of the collection?
Philosophical cards
Digital and analogue drawing rooms
Benches with educational activities