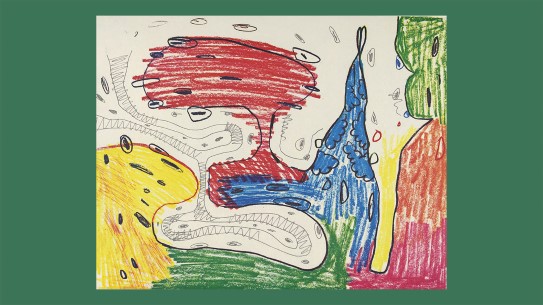 Carroll Dunham is fascinated by the tradition of portfolios, where a series of prints are collected in a beautifully designed box or cover. In this pop-up exhibition, we present several of his folders, and take a closer look at what a portfolio of prints actually is. Among other works, you will get to see Dunham's famous series Female Portraits from 2000.  
The current exhibition "Carroll Dunham. Where am I? Prints 1985–2022" at the National Museum shows a selection of works gifted by the artist to the museum in 2022. The gift consists of 161 prints produced in the period 1985–2022.  
Dunham broke through as an artist in New York in the early 1980s, and is today internationally known for his paintings, drawings, and prints. His work contain references to art history, popular culture and personal experiences, and show a wide range of styles, motifs, themes and techniques.