Jerry Gorovoy on Life with Louise Bourgeois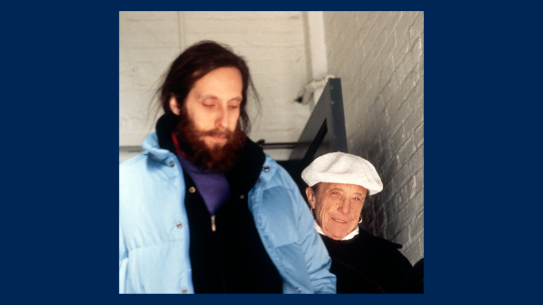 The event is sold out.
When you are at the bottom of the well, you look around and say, who is going to get me out? In this case it is Jerry who comes and he presents a rope, and I hook myself on the rope and he pulls me out.
– Louise Bourgeois on Jerry Gorovoy, to the curator Lawrence Rinder in 1995  
Few people have been as close to the artist Louise Bourgeois as her long-time assistant Jerry Gorovoy. During their thirty-year collaboration, they forged a close bond as both friends and colleagues, something that Louise manifested in for example the works where Jerry served as the model, such as her iconic sculpture Arch of Hysteria (1993) and the picture series 10 a.m. Is When You Come for Me (2006).  
 
At this event, you will meet Jerry Gorovoy in conversation with Andrea Kroksnes and Briony Fer, who have curated the exhibition "Louise Bourgeois: Imaginary Conversations". The three of them will talk about artist meetings across generations, such as we encounter them in the exhibition itself, and about Jerry's unique relationship with one of the twentieth century's foremost artists.