"All the Beauty and the Bloodshed" by Laura Poitras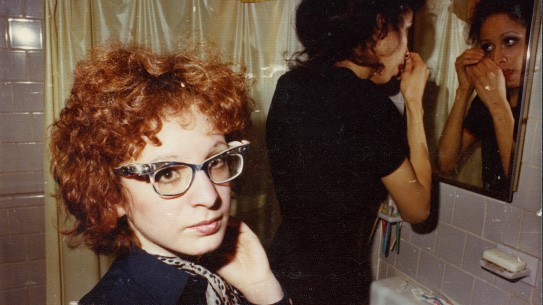 In the documentary "All the Beaty and the Bloodshed", director Laura Poitras follows one of the world's best known photo artists, Nan Goldin, as she fights to bring pharmaceutical companies to justice for the part they play in the ongoing opioid crisis in the United States.
Since the 1980s, Nan Goldin has become famous for her highly personal and autobiographical photographs of friends in gay and trans communities and during the American AIDS crisis. Since she herself became addicted to OxyContin, a legally prescribed painkiller, Goldin has fought a fierce battle against Purdue Pharma, not least by organising major demonstrations outside museums that receive funding from the Sackler family, the owners of Purdue Pharma.
In this documentary, Laura Poitras blends still images, archival material and intimate portrait interviews to present the life and work of an artist who has consistently opposed social norms, stigmas and the powers that be.
"All the Beauty and the Bloodshed" won the Golden Lion at the Venice Film Festival in 2022 and was nominated for an Oscar in the documentary category in 2023.
About the director
Laura Poitras is a prize-winning American director of documentary films. Some of her best known films are "Citizenfour" (2014), which won an Oscar, its sequel "Risk" (2016) about Julian Assange, and"My Country, My Country" (2006), which was nominated for the best documentary Oscar in 2006.
Motstrøms
The screening is part of "Motstrøms", a cinematic programme at the National Museum showcasing films that entertain, challenge and break boundaries. The programme includes both classics of queer filmmaking and new films that move between traditional cinema and art.
Technical details
Director: Laura Poitras
Country: USA
Year: 2022
Length: 113 min
Language: English
Subtitles: English