Curious about the new museum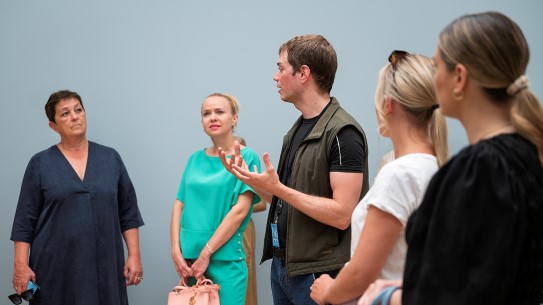 Guided tour: Curious about the new museum
Come on in! Get to know the new National Museum. For the first time ever, the museum's collection of art, architecture and design are displayed together under the same roof.
The guided tour takes you from the Vestibule on the first floor to the Light Hall on the 3rd floor. The tour stops at selected rooms throughout the Collection and looks more closely at the architecture and the interior design of the building.
The guided tour lasts approximately 45 min. Meeting point is behind the Vestibule, next to the door to room 1 of the Collection.
The guided tour is free but requires a valid ticket to the museum.