The National Museum's first temporary exhibition in the new museum takes a new look at the current art scene in Norway. Presenting a broad range of artists, this will be a show for anyone who wants to know more about the art that's being made in Norway right now.
A journey through Norway
In preparation for the exhibition, the National Museum has travelled the country visiting artists' studios and exhibition venues, from Kristiansand in the south to Kirkenes in the north. In addition, more than 1 100 artists have submitted works for the museum's consideration. One criterion for selection is that the artists should not already be represented in the National Museum's collection.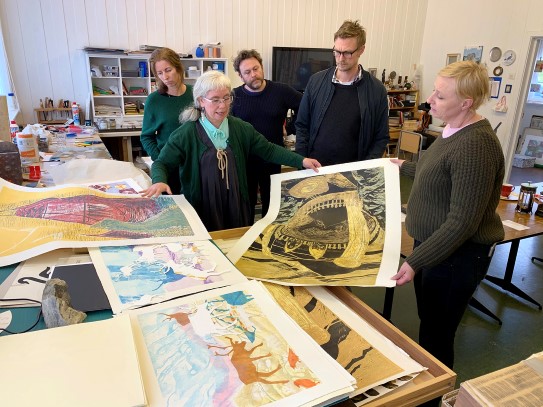 This is the first time the National Museum has undertaken a survey of the Norwegian art scene on this scale. With this event, we wish to challenge both public conceptions of contemporary art and those of the museum itself
– Director of Collections, Stina Högkvist
Spectacular experience
The exhibition will fill the entire Light Hall, the museum's largest space for temporary exhibitions. With 2 400 square metres of floor space and a height of seven metres, the Light Hall offers a spectacular experience. Embedded within the main exhibition is a separate mini-exhibition that will be replaced halfway through the overall event. For this, the artists are selected using an algorithm. In addition, there will be an extensive and exciting programme of videos, performances and other supplementary events during the exhibition period.
Titbits from the preparations
The artists represented in the exhibition will be named early in 2020. In the run-up to the opening, titbits from the preparations will be issued via the museum's social media channels. There will also be events in towns across the country. Watch this space!