Carroll Dunham. Where am I? Prints 1985–2022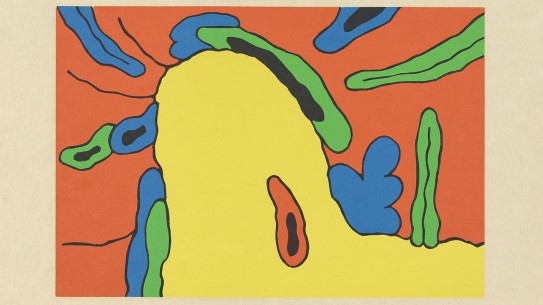 The American artist Carroll Dunham is known internationally for his paintings, drawings, and prints. This is the first museum exhibition of his prints in the Nordic region.
I like the idea that my prints can look a lot of different ways.
Carroll Dunham, 2022
Dunham's prints show considerable range in their expressivity, motifs, and themes. Inspired by his surroundings, personal experience, art history, and pop culture, he directs his gaze at subjects large and small – everything from science fiction and the infinity of the universe to the physical body and the representation of leaves on a tree.
Since the mid-1980s, he has been exploring a range of techniques including lithography, etching, linocut, woodcut, and silkscreen printing. Dunham has worked with several of the most renowned print workshops in the US.
The National Museum recently received a significant gift from the artist, consisting of no less than 161 prints dating from the 1980s to the present. A selection of these are shown in the exhibition.
A fondness for wholes
Dunham often works in series and has a fondness for print portfolios that gather individual prints together into an inclusive whole. The exhibition shows print portfolios from the mid-1980s through to the present, allowing the viewer to trace the artist's development from abstraction to the figures that make their first appearance in the early 1990s.
Dunham is especially known for his series Bathers, Wrestlers, and Trees, with pictures rooted in art history, pop culture, and the artist's personal life.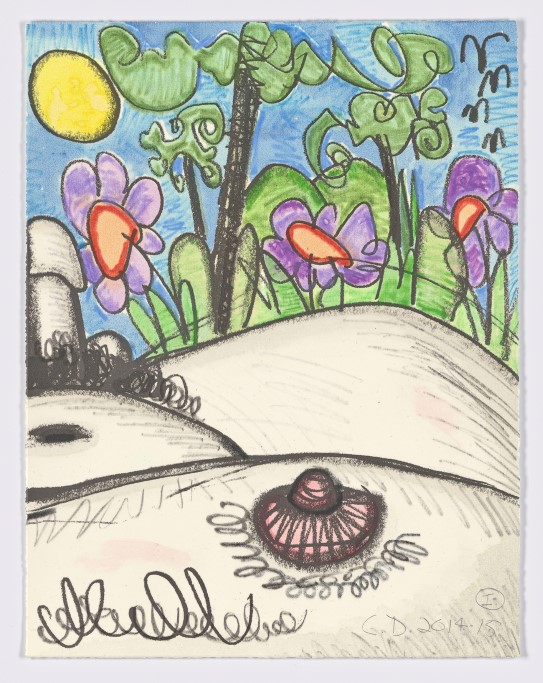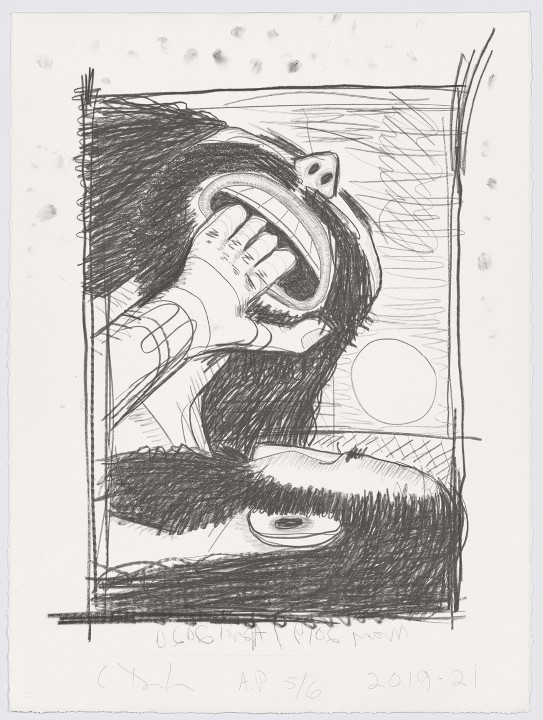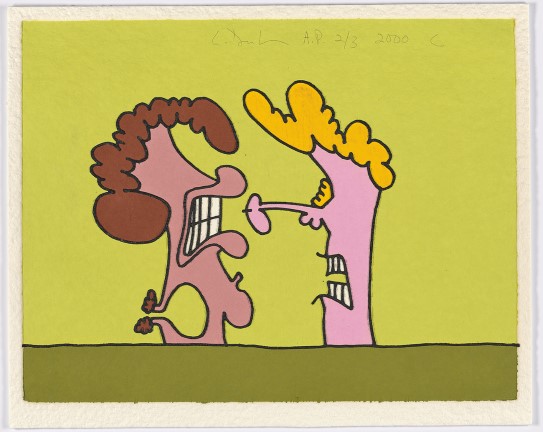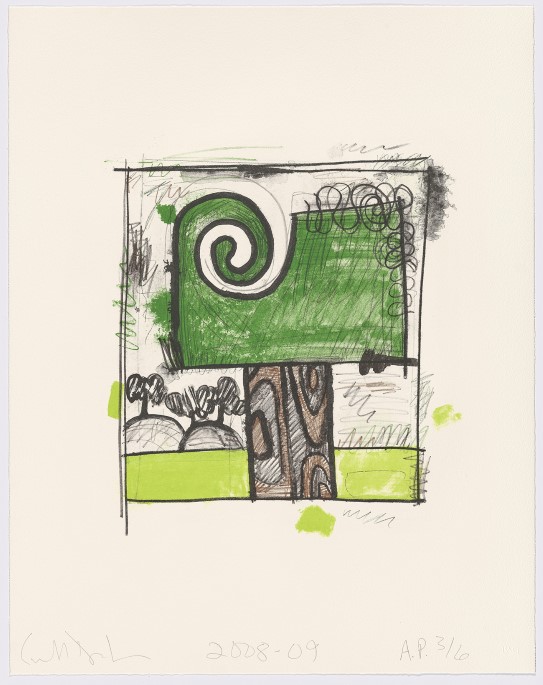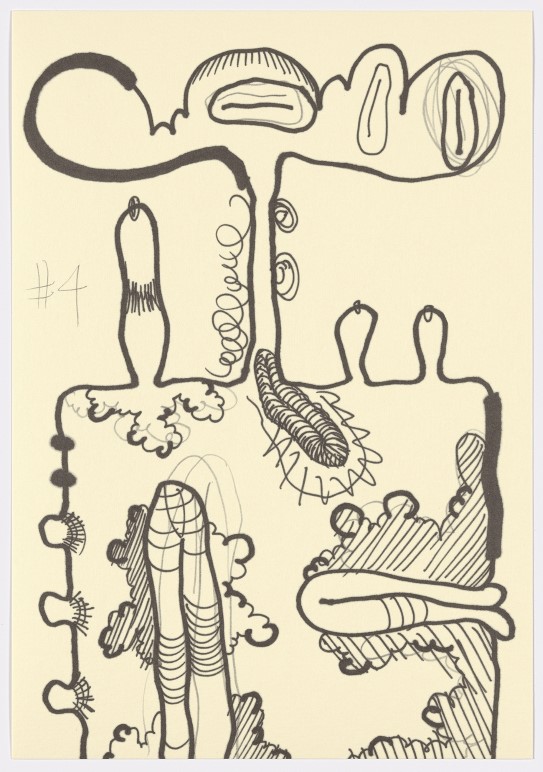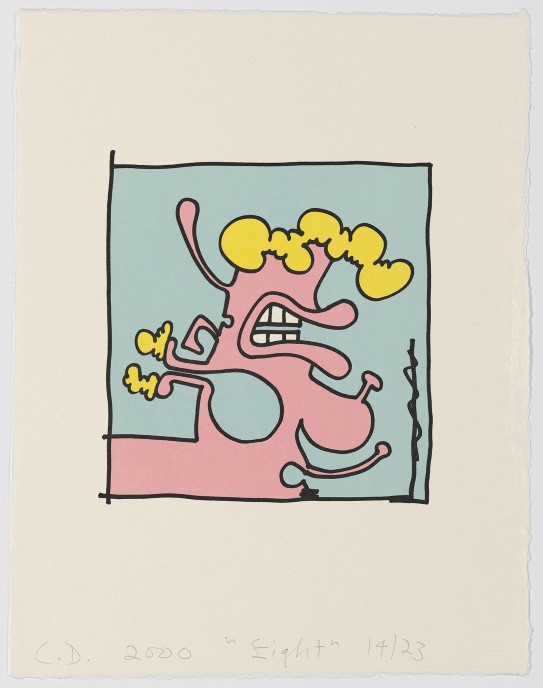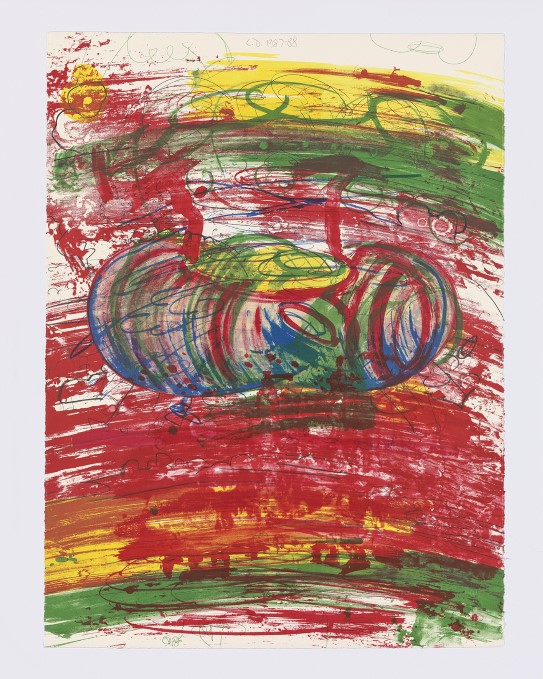 Explosive forms and intense colours
Red Shift (1987–88) is Dunham's first print portfolio. Containing five lithographs, it was printed by the renowned print workshop Universal Limited Art Editions (ULAE). In its idiom, the series echoes his very first lithograph, but in Red Shift Dunham also embarks on an intense exploration of colour. No less than 18 lithographic stones and 22 aluminium plates were used to create the series.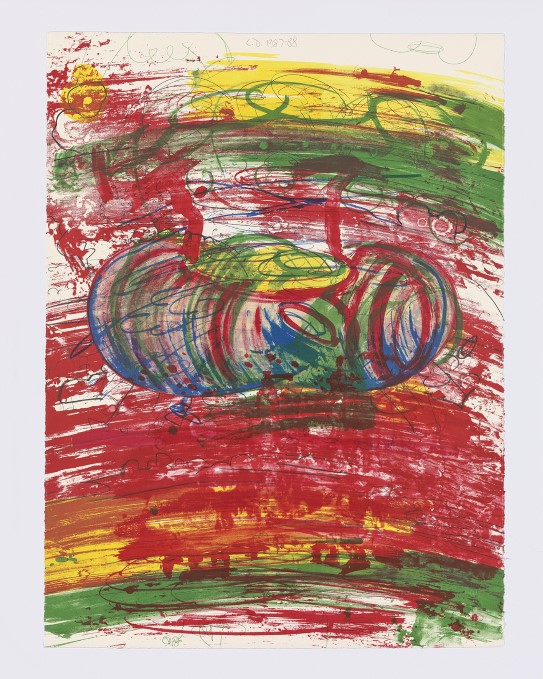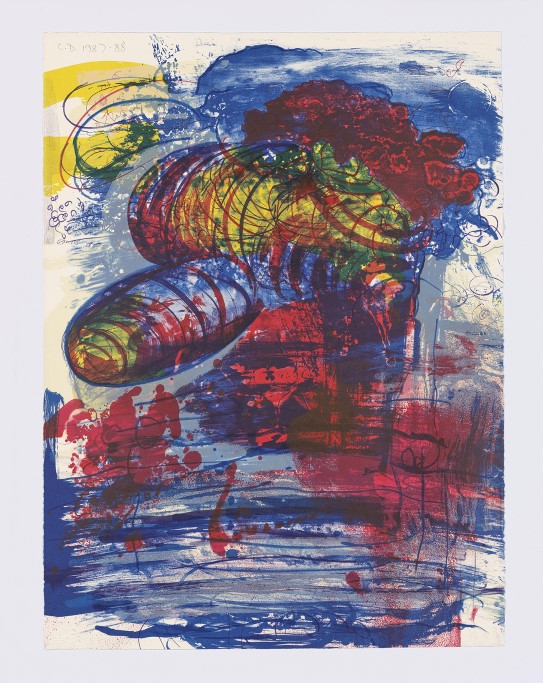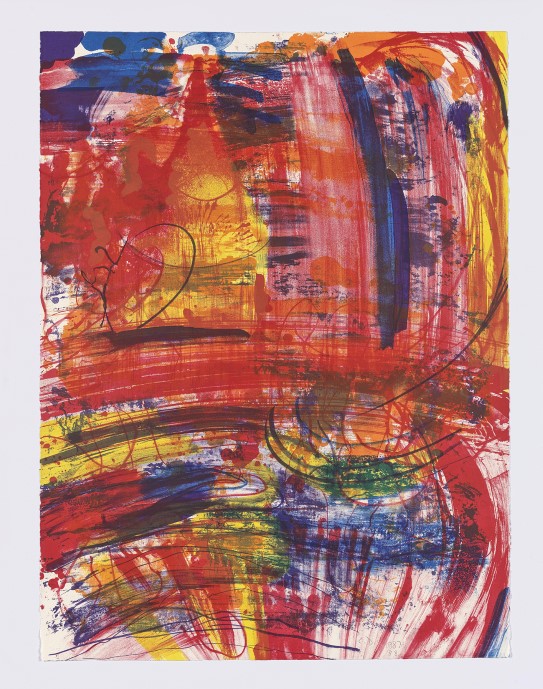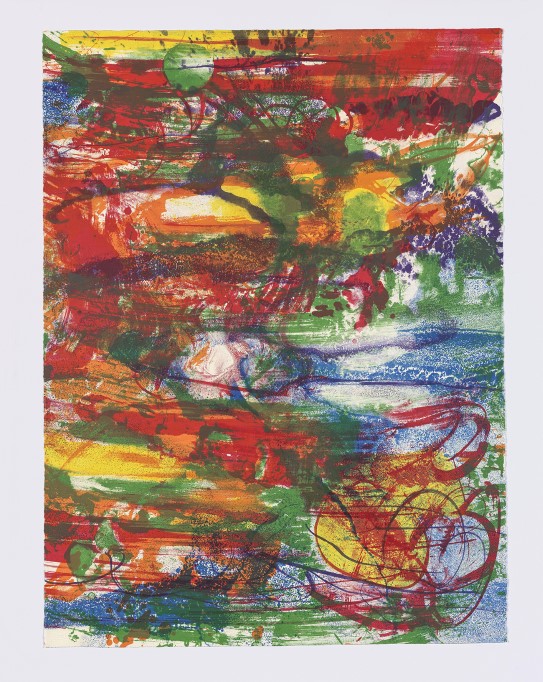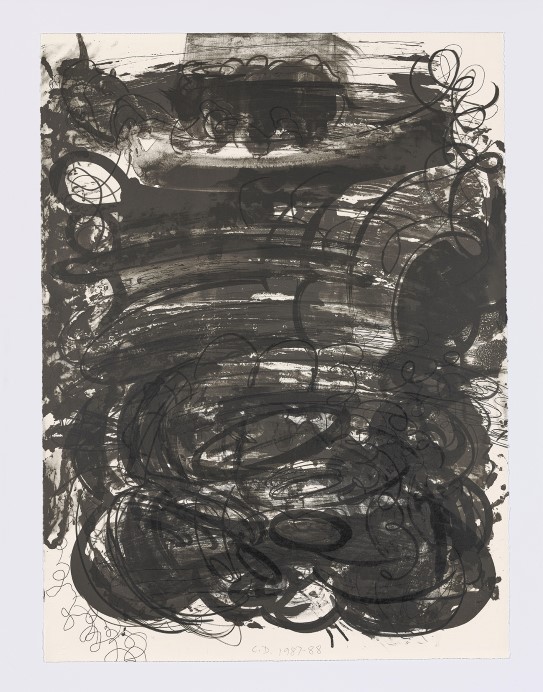 It is in the print portfolio Places and Things (1991–1992) that we find the first suggestions of figures. The series uses a simple linear form that is oriented sometimes upwards, sometimes down. Cavities reminiscent of eyes or a mouth add life to the figure – a simplistic cartoon character or perhaps a monster? The black contours carry references both to comics and to art history – to Walt Disney as well as Matisse and Picasso.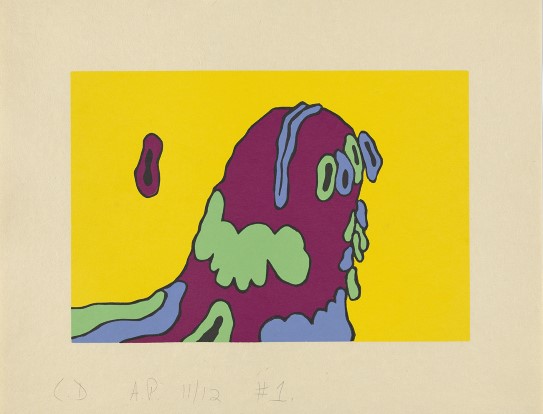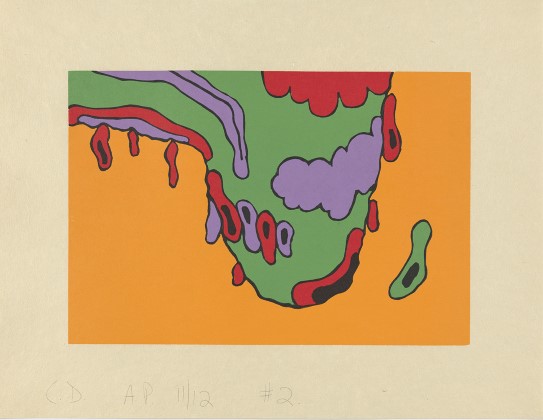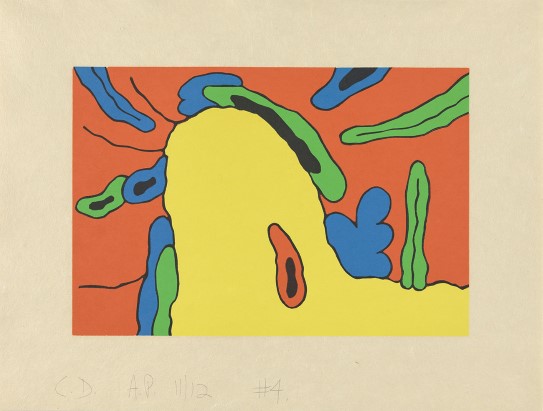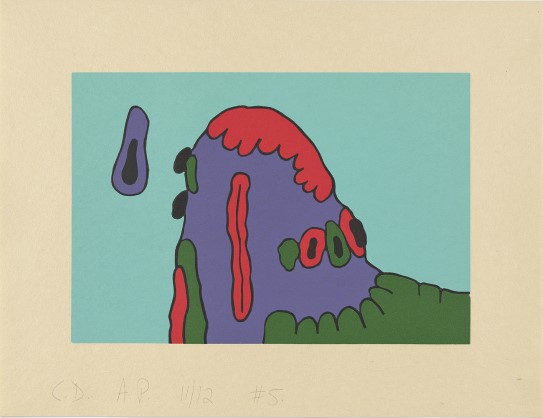 Art's been around an awfully long time, and the human body has been a subject since the beginning.
Carroll Dunham, 2022
In the late 2000s, the female bather enters Dunham's work, a theme with a long tradition in the history of art. In the series Where Am I?, a bathing woman is observed by a sunbathing man. The tropical landscape includes elements of blue sea, the sun, and colourful flowers.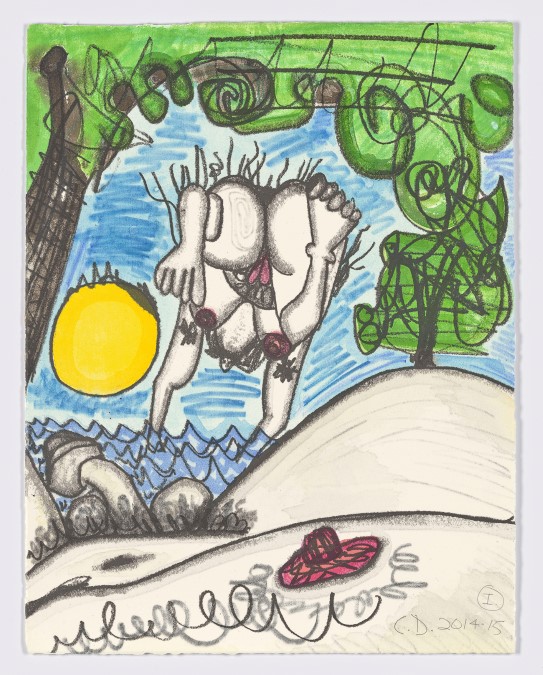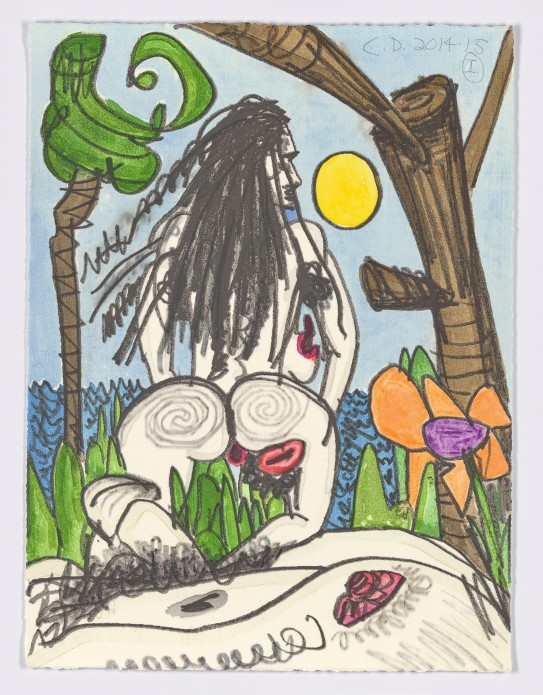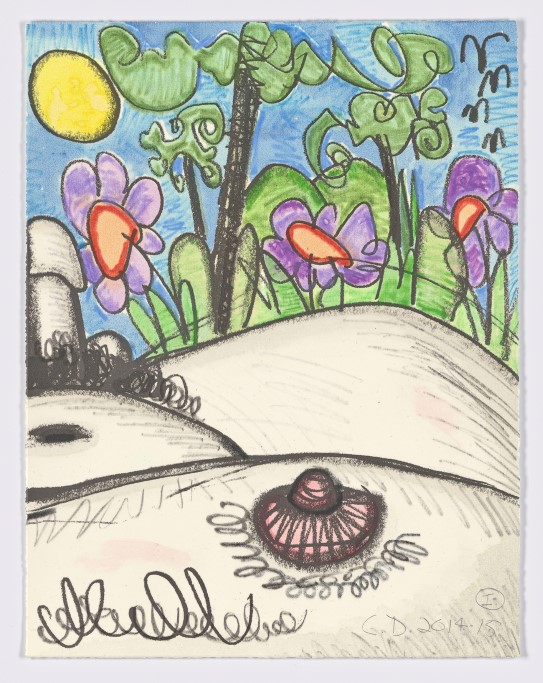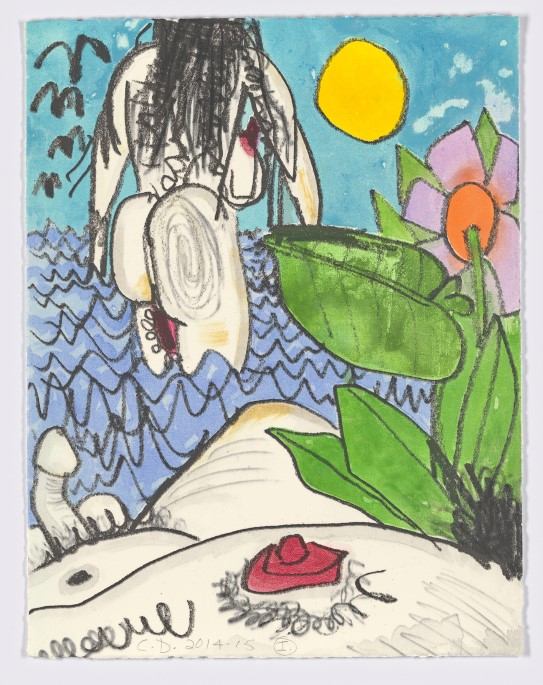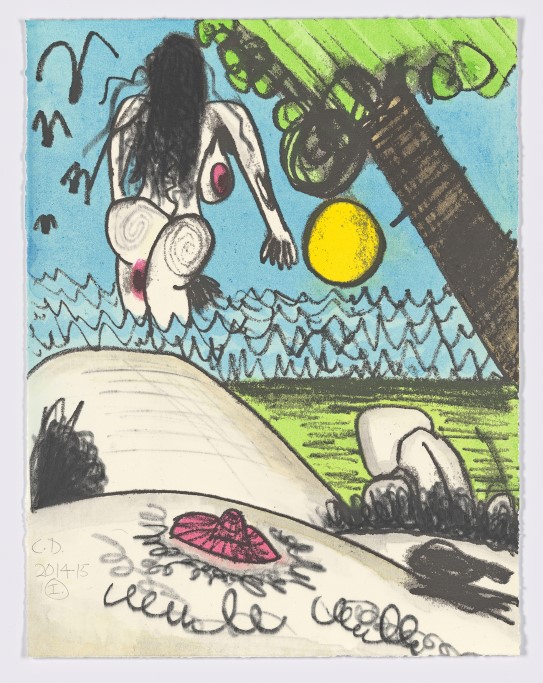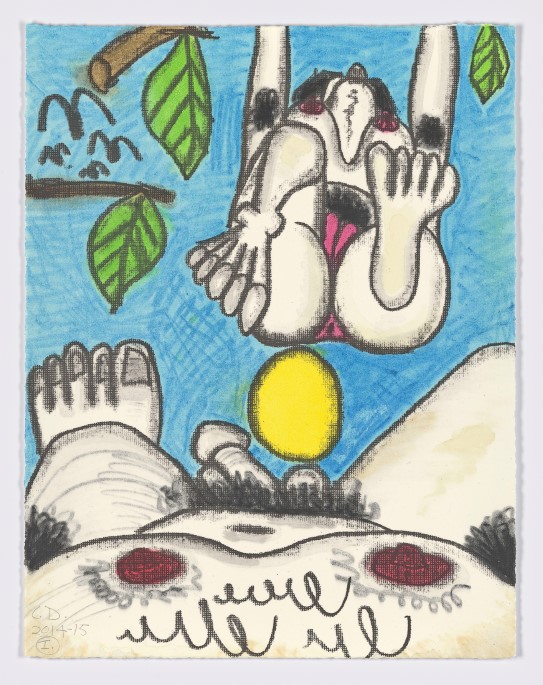 Artist talk with Carroll Dunham