Hand and Machine Architectural drawings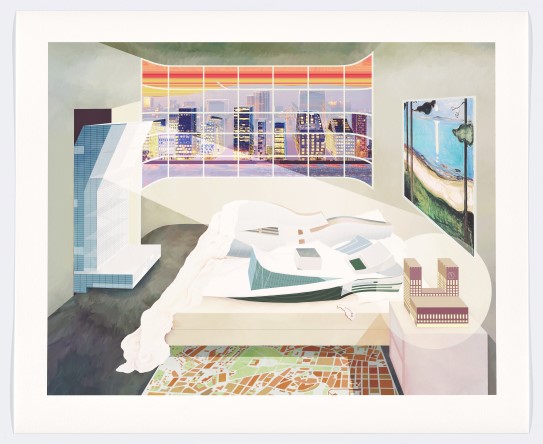 Explosive technological development and various global crises have left their mark on society in recent decades. What impact do such upheavals have on architects and the way they work? 
 
The exhibition explores this question through a selection of drawings and installations. The earliest works on display date from the time of the global financial crisis of 2008. In the aftermath of that upheaval, a younger generation of architects started to work more locally, collectively and non-commercially. The most recent drawings in the exhibition are by architects who were becoming established during the corona pandemic. 
 
Technological innovations, new software and computers influence how architects approach their discipline. Today, most architectural drawings are done on the computer rather than by hand. What the drawings in the exhibition share is a critical attitude towards the aesthetics of the computer. 
 
The exhibition includes drawings by around forty Norwegian and international architectural firms. In addition, there are four installations by the architectural offices Søstra100, LCLA, Secretary, and architect and artist Andreas Angelidakis. These investigate the roles of drawing in architecture – and of architecture in society.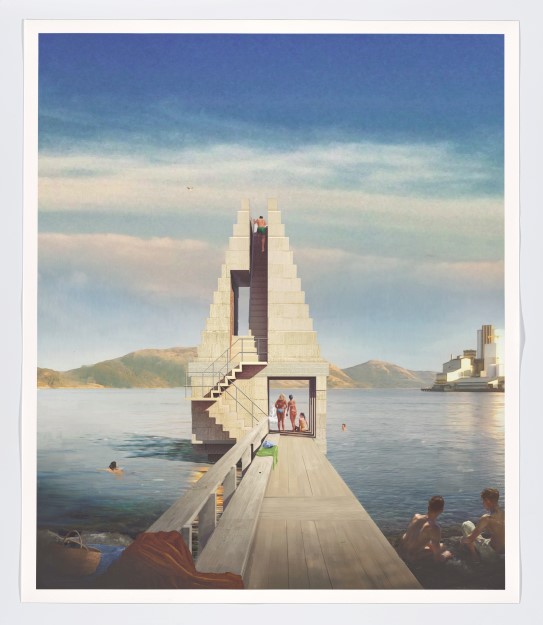 Participants in the exhibition: 
Andreas Angelidakis, Arkitekt Folstad, Knut, Atelier Adam Nathaniel Furman, Atelier Particular, Bouwman Zago, Brendeland & Kristoffersen Arkitekter, DRDH Architects, Dyvik Kahlen Architects, Teodor Javanaud Emdén, Exutoire & Safe Space Collective, Fala, Gartnerfuglen Arkitekter, Hesselbrand, Sam Jacob, Kastler Skjeseth Architects, Lala Tøyen, LCLA OFFICE, Malarchitecture, OFFICE Kersten Geers David Van Severen & Wonne Ickx, OMMX, Opa Form & Mir Visuals, Andrea Pinochet, Point Supreme, San Rocco Magazine, Philipp Schaerer, Secretary, Studio Christine Petersen, Studio ØSA & Clara Claussen, Søstra100, Jørgen Tandberg, Transborder Studio, Vardehaugen & Arkitekt Aslak Haanshuus, Espen Vatn, ViO, Øystein Aasan.   
Exhibition design and graphic design: Kellenberger-White 
Photo essay: Max Creasy