Around Norway with the National Museum. Woodcuts by John Savio visits Hurtigruten from Svolvær to Hammerfest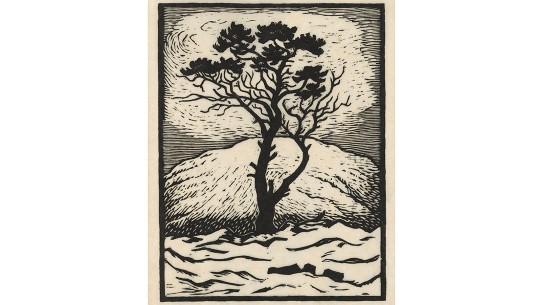 Woodcuts by John Savio will sail with Hurtigruten from Svolvær to Hammerfest. 
John Savio (1902–1938) portrayed landscapes, animals and people in his rhythmic and energetic compositions. He was already drawing reindeer as a four-year-old in Sør-Varanger, and as a young man he moved south to follow his dream of becoming a professional artist. Savio returned constantly to northern Norway, however, and stayed true to his Sámi heritage.
In 1930, the first exhibition of woodcuts by Savio was held in Tromsø, and he spent a lot of time in Svolvær and Tromsø during the 1930s. His woodcuts were popular among tourists visiting the North, but he often had to sell them cheaply to make ends meet. Today he is considered one of the most important Norwegian artists of his generation.  
 
The presentation is a collaboration between Hurtigruten and National Museum. 
Around Norway with the National Museum
This summer, several well-known works from the National Museum's collection will go on display at their "hometowns", and every county in Norway will receive a visit. Some of the works will be displayed where they were made, while others will be shown at places that have links to their subject-matter or to their artist.
The new National Museum will open in 2022 ​
When the National Museum's new building opens in Oslo on 11 June 2022, you will have another chance to see Early Summer and several other woodcuts by Savio. You will find them in Room 73, along with other artworks from the interwar years, under the title The Human Condition. Several of Savio's woodcuts will also be displayed in the Museum's new Prints & Drawings Study Room. We look forward to welcoming you to the new National Museum to revisit John Savio's art.