Bridal procession through the country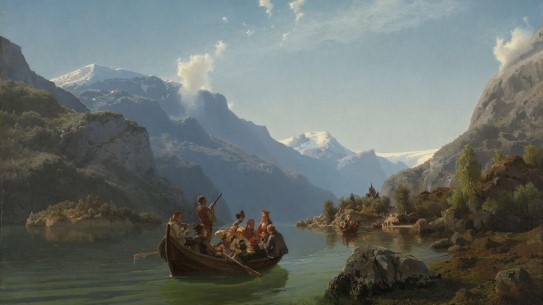 Adolph Tidemand and Hans Gude's Brudeferd i Hardanger (Bridal Procession on the Hardangerfjord) from 1848 is one of the National Museum and Norway's best known and most iconic works of art. 
Brudeferd i Hardanger is now going on a very special journey through all the counties in the country. On this tour of Norway, people in very different life situations and of all ages will have intimate encounters with the work. During May and June, Brudeferd i Hardanger will visit a primary school in Trøndelag, a nursing home in Narvik, a refugee reception centre in Hå, and the inmates in Halden prison. Several other unusual viewing venues are also on the itinerary. The goal is to give the public in these places close encounters with the artwork. For reasons of security and infection control, and as a natural consequence of the places we are going to visit, it is not possible to make all these visits open to everyone. The entire journey and all the unique art encounters will be documented and posted on the National Museum's online channels. Stay tuned!
You can experience other highlights from the collection around Norway this summer and autumn through the exhibition series Around Norway with the National Museum. These viewing venues will be open to everyone.
Art comes home
The bridal procession through the country is part of Art Comes Home, the National Museum's programme for 2021. During the year, the public is invited to experience major works from the museum's collection at exhibition venues such as Kunstnernes Hus, Blaafarveværket, the Queen Sonja Art Stable and the Norwegian Museum of Science and Technology. Several well-known works will also appear in unexpected venues around the country.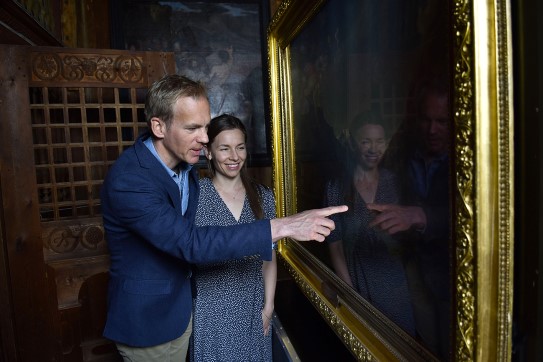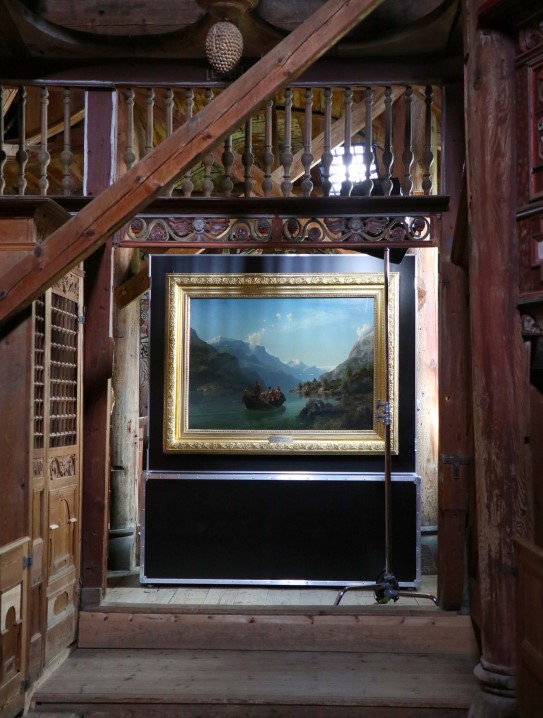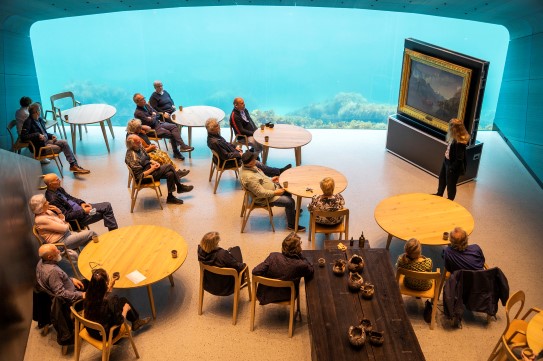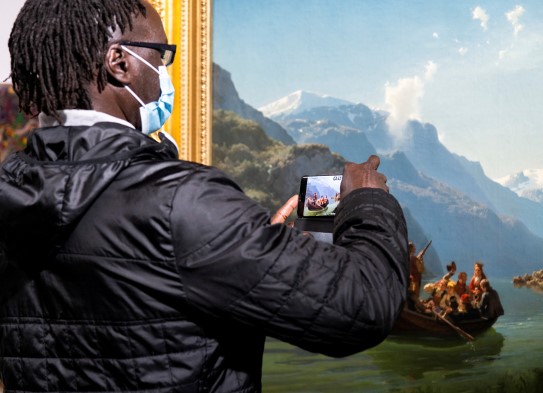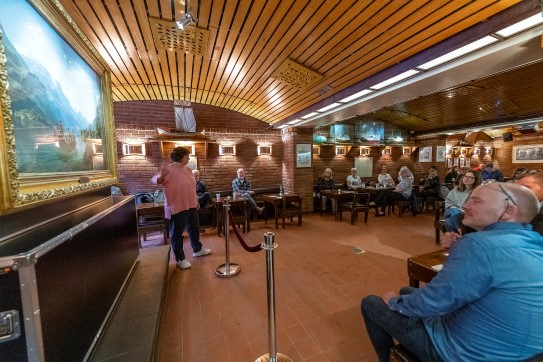 Watch the recording of the live broadcast with the artwork from Urnes Stave Church here