Japanomania in the North 1875–1918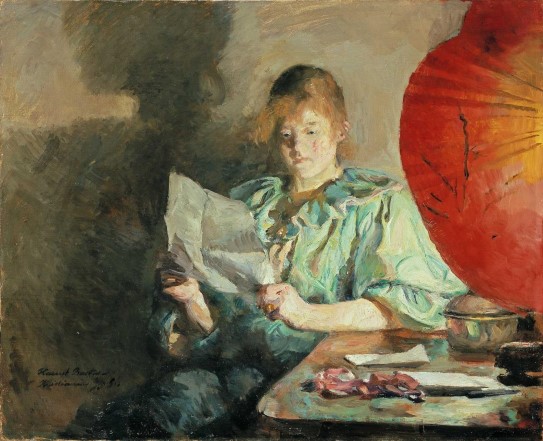 The first of its kind, this exhibition shows the wide-ranging influence of Japanese art on Nordic art and design around 1900. The exhibition consists of two parts: at the Museum of Decorative Arts and Design we devote our attention primarily to applied art, while at the National Gallery the principal emphasis is on fine art.
Japanese art and design had a profound influence in the Nordic countries during the final decades of the 19th century and well into the 20th. After Japan opened its borders in 1854, Japanese objects soon found their way into world exhibitions and famous department stores in Paris and London. It was in these metropolises, around 1860, that this East-Asian culture first had an impact. Internationally, the movement became known as Japonism, or the Anglo-Japanese style.
Experience the exhibition in the the Museum of Decorative Arts and Design in 360 degrees
During the 1870s, interest in all things Japanese grew rapidly, becoming a veritable craze. Nordic artists who visited Paris and London in the 1880s–90s also encountered the influence, often at major exhibitions of Japanese art.
By the 1880s, Japonism had reached the Nordic countries, both as a serious art form and as a popular cultural phenomenon.
Experience the exhibition in the National Gallery in 360 degrees
Japanese art and design were seen as something new, fresh and exciting. The emphasis on asymmetry, simplification and stylisation – combined with a profound respect for the smallest of nature's details – had a liberating effect on artists and designers, who increasingly wanted to consign older styles to history and create something new. Japonism formed a prelude to Nordic modernism.
The exhibition is a collaboration between Ateneum, the Finnish National Gallery, the National Gallery of Denmark, Copenhagen and the National Museum of Art, Architecture and Design.
Press Contact:
Elise Lund
Exhibition Curator:
Vibeke Waallann Hansen
Widar Halén
Curator Education:
Ellen Johanne Lerberg
Cathrine Lorange 
Project Manager:
Elsebet Kjerschow
Marianne Moe