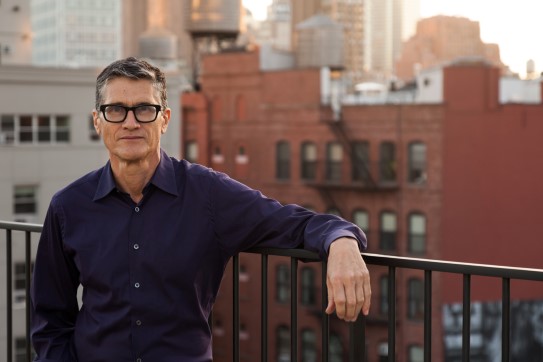 The on-site event is fully booked. However, you can follow the live broadcast here.
In his lecture, Joel Sanders will speak on the development of his thinking about the intersection of gender, human embodiment and space over the past 25 years from the publication of his book, STUD: Architectures of Masculinity in 1996 to the current work of MIXdesign, his Inclusive Design think-tank and consultancy, in 2022. 
Joel Sanders is the head of the New York-based architectural office JSA and MIXdesign, and is a professor at the Yale School of Architecture. He is one of the founders of the interdisciplinary research project Stalled!, which was formed in 2015 as a response to the debate about transgender people's access to public toilets. Sanders has long been interested in the relationship between architecture and identity, and was editor of the book STUD: Architectures of Masculinity (1996/2020).
This lecture is part of the public program for the exhibition Coming into Community, the National Museum's contribution to the Oslo Architecture Triennale 2022.
The lecture is free, but you must book a ticket in advance to be guaranteed a place.
The lecture is in English and will be streamed from the CNS hall in the National Museum - Architecture.
Exutoire is a transversal queer practice that looks to the intersection of architecture, art and activism. Paul-Antoine Lucas (1993, France) is an architect, curator and teacher. Bui Quy Son (1993, Vietnam) is an architect, curator, visual artist and graphic designer.