Audio Guide: The Collection - Room 11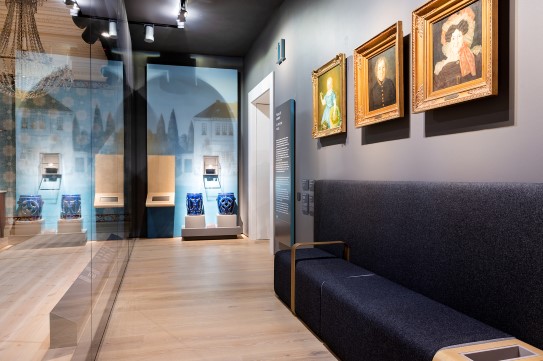 1832
The ballroom holds the promise of dance and entertainment. The villa at the Solliløkken estate in Christiania (Oslo) is built for the politician Hans Christian Pettersen. Here members of the social and cultural elites are invited to festive gatherings.
The house represents a new trend in residential construction. Rather than live in urban centres, many in the social elite choose to move out of town, where they build villas with landscaped gardens in rural settings. The new homes are practical, comfortable and designed for family life and socialising.
This villa is the work of Christian Heinrich Grosch, one of Norway's foremost architects of the early 19th century. Classical symmetry and ornamentation feature in both the exterior and the interior, reflecting the profound influence of antiquity on the architecture of the period.