Emanuel Vigeland's stained-glass windows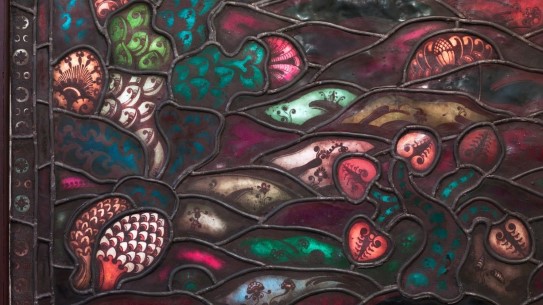 Conservation experts from Nidaros Cathedral have been called in to clean Vigeland's stained-glass windows.
Text by Reidun Solheim, Communications Adviser.
The stained-glass windows The Virgin and the Unicorn and The Spirit of God and Scenes of Earthly Life with Comforting Angels by Emanuel Vigeland, originally located between the ground and first floors of the Museum of Decorative Arts and Design, were unveiled by the museum's first director, Henrik Grosch, on his 75th birthday, 21 July 1923.
With a height of 279cm and a width of 255.5cm, the windows are now receiving the attention of two conservation experts from Nidaros Cathedral, who are dismantling and cleaning the works, one of which will be relocated in the new National Museum.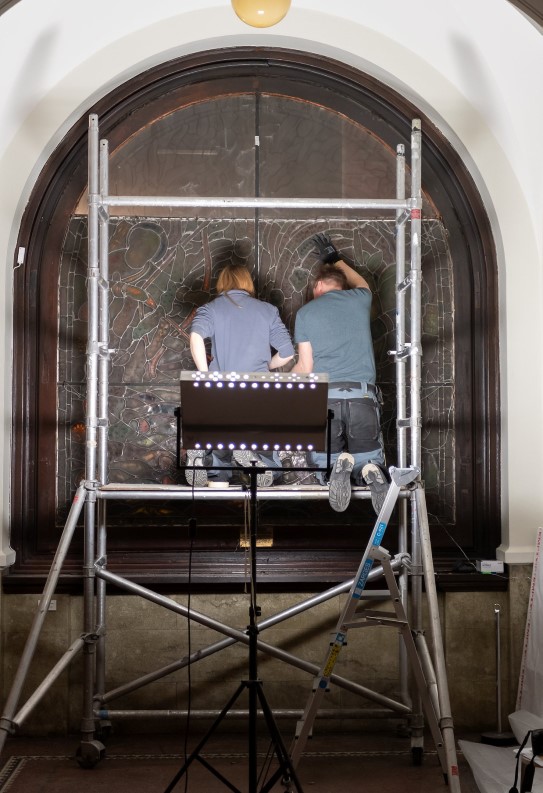 When making a stained-glass window, painted sections are usually fired to just over 600 degrees to make sure the paint fuses well with the glass. According to the conservators, the unusual thing about Emanuel Vigeland's work is that the glass was fired to a much higher temperature than normal and on uneven surfaces to produce a variety of textures.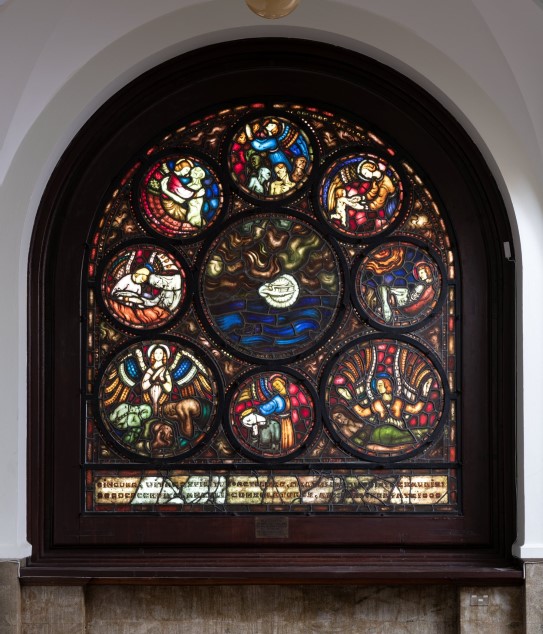 The high temperature has caused the glass to contract in places, and Vigeland himself has packed the resulting gaps with double or triple layers of lead came.
To the left in "The Virgin and the Unicorn" we see the hunter emerging from a dense thicket of plants. To the right, the unicorn seeks refuge with the virgin, who is kneeling with her arms around the beast. The combination of dark colours, soot and dirt on both the stained glass and the protective cover has meant the window could not be seen to its best advantage.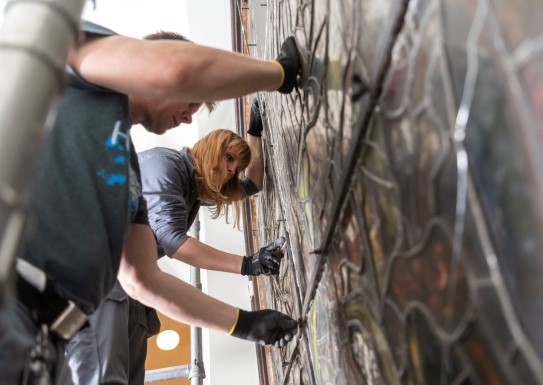 The National Museum's conservators say they have lacked sufficiently bright light sources. With the cleaning finished, and following tests with lighting that make the details and colours more vivid, the window is now ready for display in the new museum, which opens in 2022!