Text by Senior Communications Advisor Ellisiv Brattfjord
Curator Øystein Ustvedt is fascinated by the grandness and, at the same time, intimacy of the Norwegian nature.
You recently visited the location where the motif for View from Stalheim was created in the 1800's for the first time. Did your visit change your relationship with the painting?
– It was a great experience! The location in itself is spectacular, but it was so interesting to also see how faithful Dahl has been to the actual motif. And how good he was at finding the right angle, the best viewpoint. It is still very easy to recognize it today, almost 200 years after he drew the motif for the first time. And then there's the weather. It changes so fast up there, scorching sun and roaring thunder can appear almost at the same time. Dahl has also managed to capture this in the painting.
Dahl lived: 1788–1857
He is called "the father of Norwegian painting"
Dahl found the motif you see in View from Stalheim and drew it for the first time in 1826
The painting was made in 1842
What is it that makes you so interested in View from Stalheim and J.C. Dahl?
– It is due to Dahl's closeness to nature. And there is something about his handiwork. I think that Dahl found it quite easy to draw and paint landscapes and phenomena in nature, and this ease is apparent in the paintings. But at the same time, it all appears to have been closely studied. It is a mixture of thoroughness and immediacy, for which I am very weak. I experience Dahl's paintings to be quite straightforward, and he dives deep into the different components of the motif, down to the very small details. It's not without reason that both botanists and meteorologists have shown interest in his images.
It is also because of Dahl's ability to create great compositions and to capture the characteristics of a location. View from Stalheim captures all of this. For me, the work has been an obvious starting point for countless guided tours in the museum. The painting has a strikingly simple overall effect and at the same time contains a lot of sub-motifs and details. The lack of a clear, dominant main motif lets the eye wander freely around – it's almost like going on an adventure! It's always fun to show children this landscape and ask them about how they think it look in real life at Stalheim.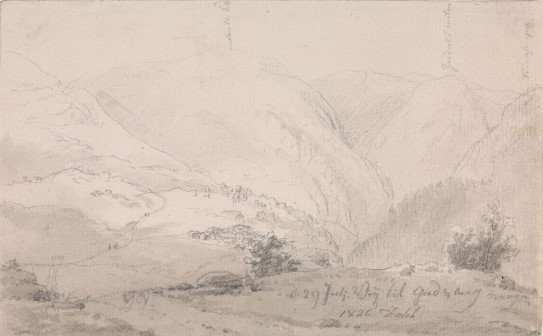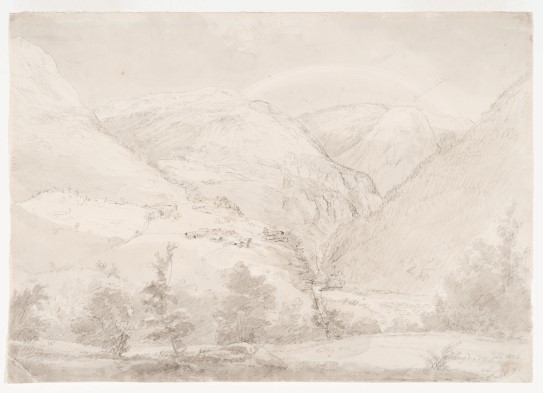 How do you situate this painting in Norwegian art history?
– The painting is and will always be a key work of romantic art in Norway, and it encloses a lot of the national awakening that happened in the 1800's. Think about it: the motif is drawn on St. Olafs day ("Olafs Wake"), which marks the day of the battle of Stiklestad and the fall of King Olaf the Holy. It was commissioned from Count Wedel Jarslberg, one of men behind the making of the Norwegian constitution, and it is finalized the same year that the National Gallery opened at the Royal Palace. It was gifted to the National Gallery in 1914, the 100-year anniversary of the constitution.
But perhaps even more important was that Dahl through large paintings like this showed that even the barren, unfruitful and rather inhospitable nature in Norway was worth stopping by, that it had some qualities and values that were worth transferring to a canvas, that also this nature deserved to be seen and interpreted by an artist. Through painting it in such a large scale, Dahl lifted the landscape and made the spectator notice it in a new way.
What makes this painting a national romantic work and a highlight of Norwegian art history?
– I perceive Dahl first and foremost as a central artist of romanticism. It is seen in the way he emphasizes the untamed and desolate sides of the wild nature. That it can be also be fascinating, interesting and beautiful. But in many of his later works, like View from Stalheim, Dahl emphasizes features that are characteristic for Norway. Like with the combination of deep fjords and high mountains, waterfalls and birches, the barren soil, the folk costumes, and the scattered, vulnerable settlements. He favours the dramatic nature of western Norway to depict what he called "proud situations". It is the combination of a lot of this and the large format, the bold composition and the richness of the details that makes View from Stalheim an indisputable highlight.
What is special about Johan Christian Dahl in his own time?
– The combination of his closeness to nature, what he called his "nature way", and his almost scientific approach to the actually existing and the emphasis on empirical observation, and his interest for his home country. The latter is actually a great part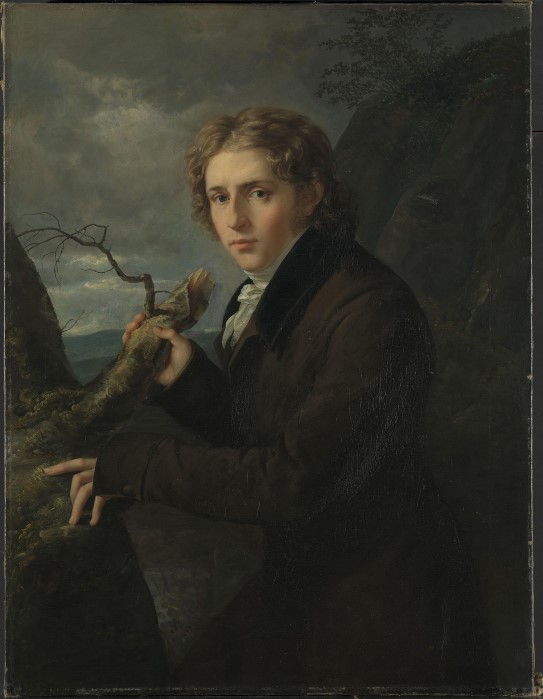 What kind of artist do you think he would have been if he lived today?
I experience Johan Christian Dahl as a very focused, thorough and analytical person, one who enjoyed studying and investigating things and phenomena. He was a child of the era of enlightenment and a part of the 1800's increasingly rational and empirical approach, but at the same time romantically minded emotional being. Thus I believe he would have been a mix of a scientist and a creating artist, which is how many artist work today.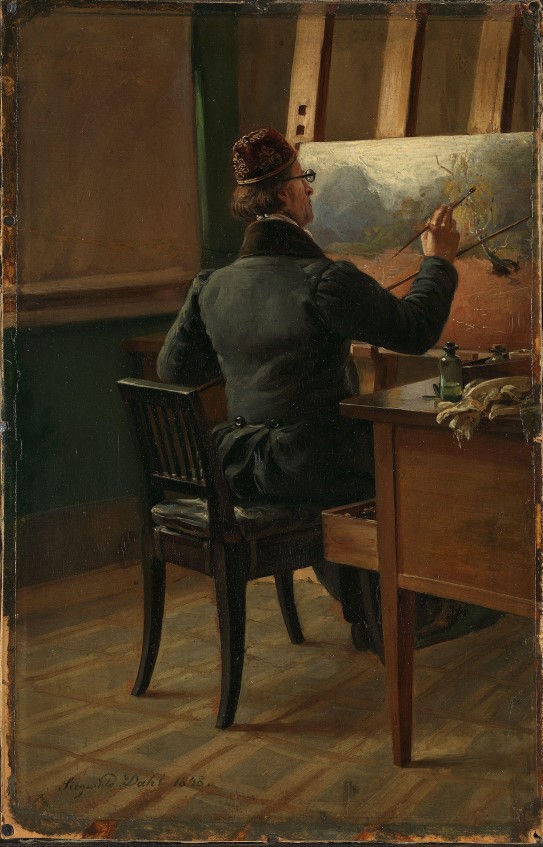 What artists have been inspired by Dahl?
Through his work as a professor at the academy in Dresden, Dahl had several students, but he did not really create his own school. The way he created art was quite demanding, it required broad expertise in many disciplines, and I think it was not so easy to follow for others. In Dahl's time, the trends gradually went in the direction of a more staged and effective painting, as with the subsequent "Dusseldorfers". But Dahl gained new attention among the realists and outdoor painters of the 1880s, who saw an important forerunner in him. In a broader and more indirect sense, however, he has been very important to a lot of artists, not least by opening up to depict domestic, "ordinary" nature and conditions in an artistically interesting way.
What makes this work still relevant today?
In the Stalheim-painting expresses the beginning of a change of how one viewed nature. From the classical concept of nature where nature firstly is interesting and beautiful when it is cultivated and tamed by humans, it emerges in Dahl's, and some other contemporary artists, as something that has value in itself. It points to our time, where we are concerned with nature both as a source of relaxation and a challenge.