Text by Communications Advisor Ellisiv Brattfjord
This is a book about the quest for self-identity, about the right to live, about the right to own and control one's own body. This is also a book about friendship, an account of the life we lived in the place Blanche and place Pigalle neighbourhood.

- Christer Strömholm (from the introduction to Vännerna från Place Blanche (The Friends from Place Blanche), 1983).
The Swedish photographer Christer Strömholm lived in Paris in the 1950s and 60s. Here he became acquainted with the trans community at Place Blanche and photographed many of the women he met. Several of the photographs were later published in the book Vännerna från Place Blanche (1983). The book has become a testament to choosing your own identity despite stigmatisation and significant personal risk. The photographs were rarely shown before this book was published in 1983 and are from a time when pictures of transgender people were rarely shown at all.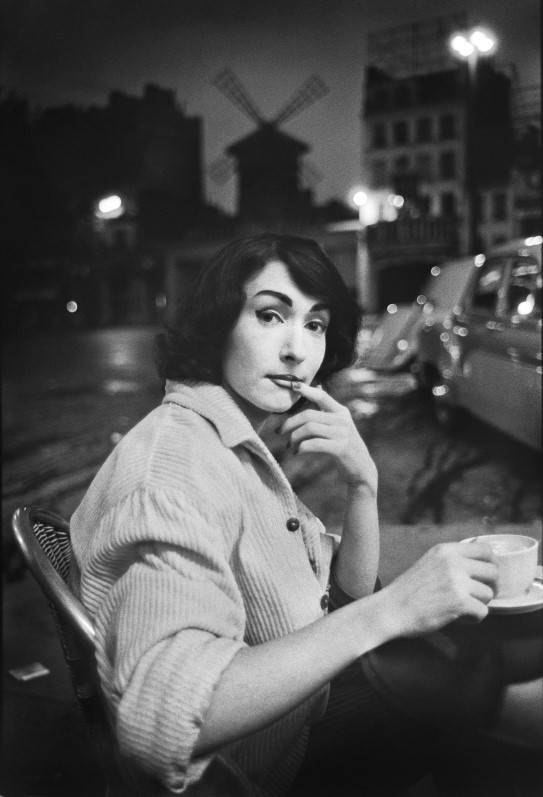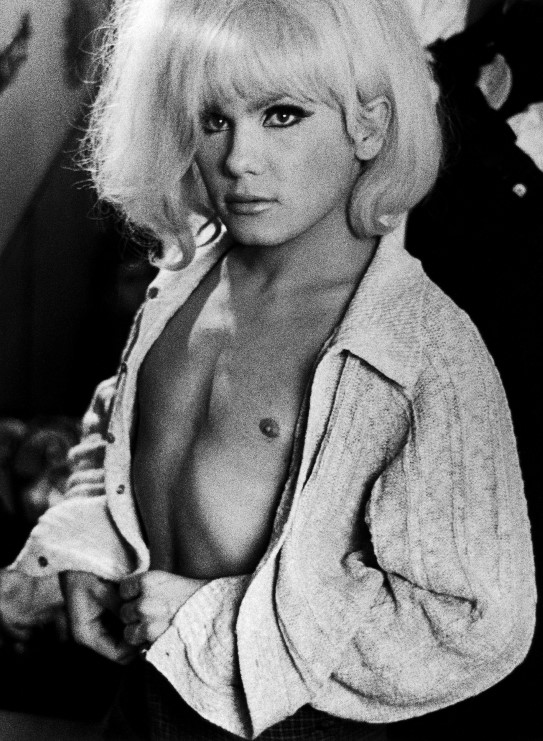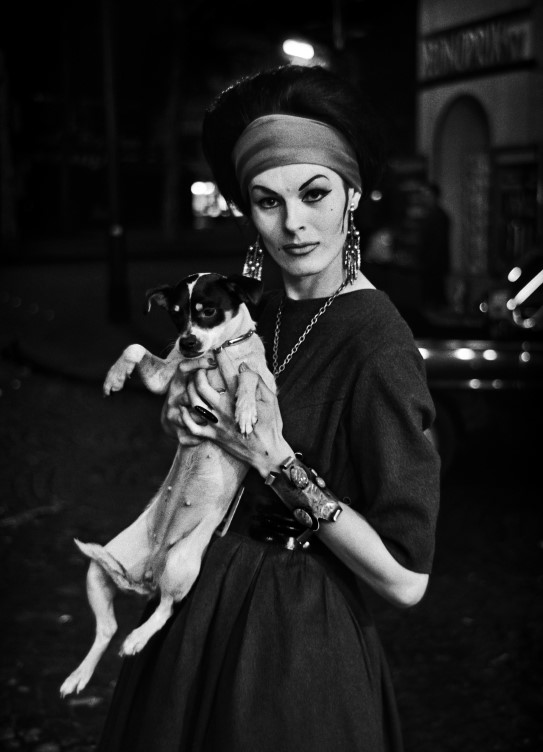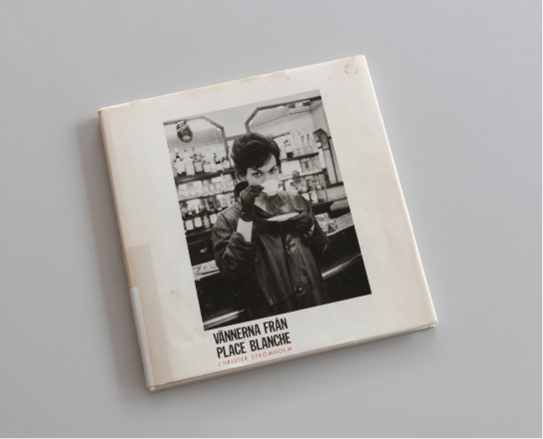 Vännerna från Place Blanche (The Friends from Place Blanche) was first published in 1983 (ETC Förlag).
The book was republished in French as Les amies de Place Blanche in 2011, with interviews with two of the women that were photographed, Jacky and Nana (Published by Aman Iman).
The 1983 edition has become a collector's item.
You will be able to have a look through Vännerna från Place Blanche in the library of the new National Museum when it opens in 2022.
Place Blanche
Place Blanche is located in the Montmartre district of Paris.
The square is also known for the cabaret Moulin Rouge, and is located near the Pigalle district.
In the mid-20th century many trans people felt more secure here than where they originally came from, such as Algeria, Spain and Italy.
The photographer who moved in
I met Christer in 1959, next to Monoprix. Right away, he asked if he could photograph me in my studio - rue Coustou. (...) Very soon, he became a friend. (...) He knew Paris very well and he liked to take us to small odd Parisian cafés, such as Café Curieux. He never asked questions. He even introduced me to his son.

- Jacky in Les amies de Place Blanche (2011)
Strömholm worked within subjective photography. At one stage he was a member of Otto Steinert's group Fotoform, which advocated a subjective and creative perspective rather than a more distant and objective one. The images have harsh contrasts between black and white, with different levels of descriptive detail. Strömholm wanted to show the individuality of those he photographed, according to Eva Klerck Gange, Curator at the National Museum.
This is a participatory form of photography, where the photographer lives up close to those he photographs, something we also see in the American photographer Nan Goldin,

says Klerck Gange.
Goldin began her career photographing transgender people in Boston in the 1970s. This was a community to which she belonged. Like Goldin, Strömholm gets close to the people he photographs without judging them.
– Both Strömholm and Goldin photographed their friends and thus came closer to their personal stories than an outsider would have done, says Klerck Gange.
When he came to show the photos we had done together, I was happy. In his photographs, I saw myself,

says Nana in Les amies de Place Blanche.
Christer Strömholm
Swedish photographer.
Lived from 22 July 1918–11 January 2002.
A member of Otto Steinert's group Fotoform, which worked on subjective photography.
Co-founder of Fotoskolan in Stockholm in 1962 and the school's first director.
In 1998 he received the Hasselblad Award for 1997. The prize is awarded annually to someone who has performed a "major photographic achievement".
Strömholm's pictures are considered an early form of "street photography".
Strömholm in the National Museum collection:
The National Museum has 54 photographs by Strömholm in the collection.
Several of these are from Place Blanche or other trans communities in Europe around the middle of the 20th century.
A double-standard France
"That was when General de Gaulle ruled France. It was the war in Algeria and "Aunt Yvonne", as we called Madame de Gaulle, was the incarnation of morality. So she was the one who determined the lives of my friends. A man had the right to wear makeup or a wig, to put on a blouse or even tight leather pants, but he could never wear a skirt. No, not a man!" Christer Strömholm, 1983.
Living on other people's terms
In Paris in the 1960s, you could not get a job without an ID card. As a result, several of the women Strömholm got to know could not get what were considered "decent" jobs, as their appearance often did not match the name on the ID card.
Several wanted to have gender-affirming medical treatment. There were hormone treatments in Europe in the 1960s, but many doctors refused to provide them. The self-treatment that many felt compelled to undergo often involved a high risk of wrong dosage and serious side effects.
Some of the women who Strömholm got to know had to work as sex workers in order to have any hope of earning enough money to afford gender reassignment surgery in Casablanca, one of the few places where this was available in the 1960s, writes Strömholm in 1983. Brothels and procurement of sexual services were made illegal in Paris in 1960, but buying and selling sex was still allowed. Nevertheless, the police controlled the activity around Place Blanche.
"The police were odious. Whether we were on the game or not, they always picked us up. They'd keep us in custody for ten hours, sitting on a bench, sometimes in a cage, and they'd let us go with a fine: "Man dressed as a woman outside the carnival period".", says Nana in Les amies de Place Blanche.
Strömholm writes about how the women around Place Blanche found that the insulting and stigmatising control carried out by the police in the evenings eased up at night.
During the short morning hours, my friends could live more freely their women lives. 
Strömholm, 1983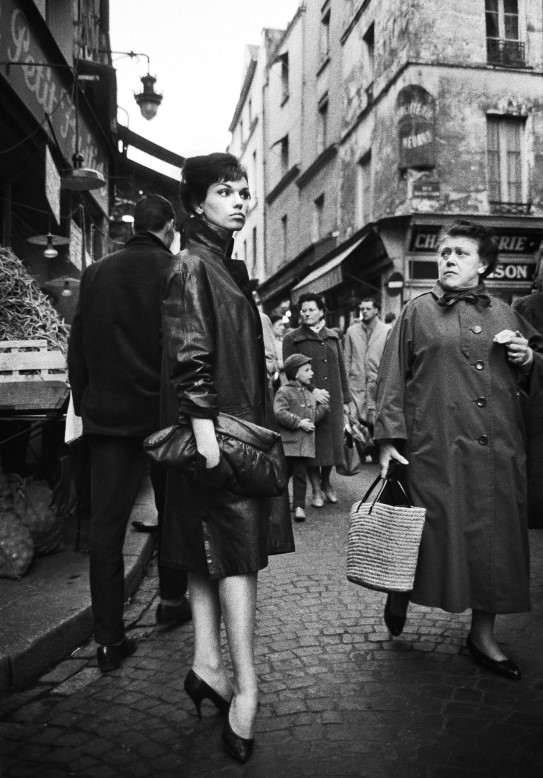 The situation for women on Place Blanche is reminiscent of the double standards that prevailed regarding prostitution in 19th-century Kristiania (now Oslo), perhaps best captured in Christian Krogh's novel Albertine and the full-size painting Albertine to see the Police Doctor (both 1887).
"The State pushed people into prostitution even though it pretended to fight it," Strömholm wrote in Vännerna från Place Blanche (1983).
Good allies
Each night, I took my pipe, my old Leica, a few Tri-X films and the little French I knew and went down to the brasserie on the place Blanche. Everyone knew what I was doing. I never took stolen pictures. I worked without a flash; I only used the existing light, often neon light.

Strömholm writes in Vännerna från Place Blanche
– Strömholm wanted to support these women and render their lives visible, says Klerck Gange.
Nana also explains in Les amies de Place Blanche (2011) that there were strong friendships and solidarity among the women at Place Blanche:
"If one was short of money, the other helped her. Our group was closely-knit, and if a guy assaulted one of us, all hell broke loose".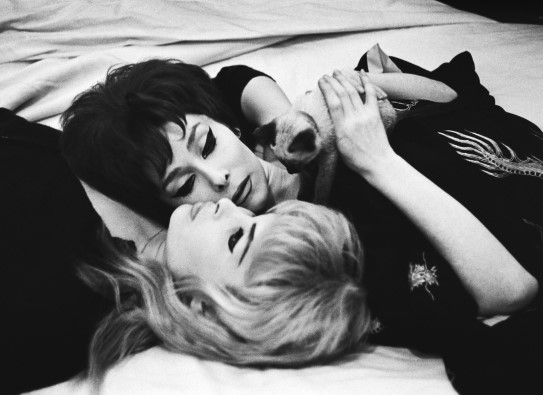 – That these trans women felt safe enough to be photographed is a powerful and beautiful thing to see, says Isak Bradley, one of the organisers of Transgender Awareness Week in Norway.
By facilitating visibility, representation and community, Transgender Awareness Week wants to take a step on the road to securing transgender people's fundamental rights in Norway and globally.
– Only recently have transgender people finally received legal protection from discrimination in Norway, Bradley says.
Transgender Awarenes Week
In 2020, the newly established organisation SAGA (Sexuality and Gender Acceptance) has joined forces with Skeiv Verden (Queer World) Vest and PKI (Patient organisation for gender incongruence) to create Norway's first Transgender Awareness Week.
The festival is organised by trans people and for trans people. The festival is dedicated to making transgender people visible along with the challenges associated with living as a transgender person.
"In Norway and globally much remains to be done when it comes to securing transgender people basic human rights", says one of the founders, Isak Bradley.
Transgender Awareness Week is being held for the first time as a festival in Norway this year, but in recent years it has been organised in several locations around the world (Wikipedia, 2020).
You can find the entire digital festival programme and more information at Transgender Awareness Week's Facebook page and Instagram account.
Transgender person
A person with a gender identity or identities or gender expressions that are at odds with what society expects of them based on the gender they were assigned at birth. Some transgender people are women or men, others are neither men nor women, and some do not categorise their own gender identity.
Trans is about gender identity and gender expression, not about sexuality. Transgender people can be queer, lesbian, straight, bisexual or gay. Some transgender people have a medical need to modify their body so that they feel it matches their identity.
Explanation of terms (in Norwegian) from the organisation FRI: https://www.foreningenfri.no/informasjon/begreper/
Sources and further reading