Text by the editorial group. 
Wilhelm von Hanno was one of the most important and prolific architects in Norway in the 19th century. He was originally from Germany and came to Norway soon after completing his education. He stayed for the rest of his life.
It is difficult to move very far around Oslo without encountering his architecture.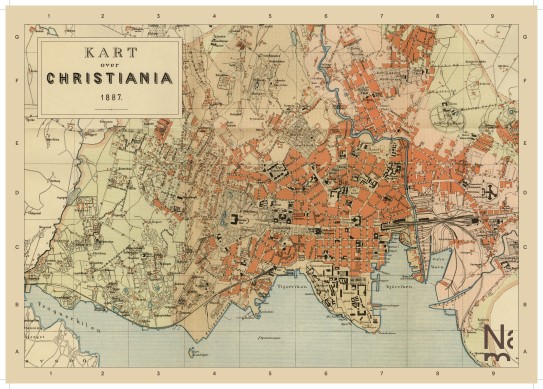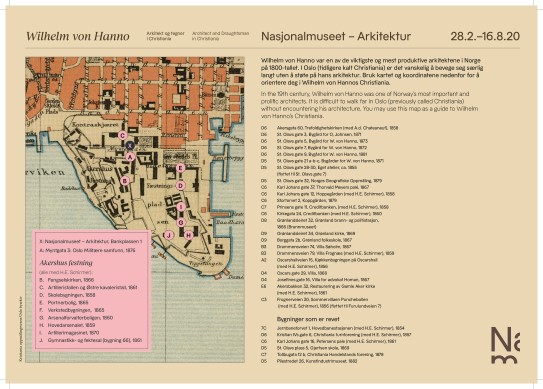 Rebuilding the city
On 14 April, 1858 one of the most dramatic fires in the city's history ravaged Christiania (Oslo's former name). Almost three quarters of Kvadraturen, the old city centre, burned down completely.
Between 1853 and 1864 von Hanno worked with architect Heinrich Ernst Schirmer. Reconstruction work in the wake of the fire led to many new assignments for von Hanno and Schirmer.
It was one of the city's finer neighbourhoods that went up in smoke, and new, lavish buildings replaced what was lost. The painting above depicts the remains of Peter Petersen's building in Karl Johans gate. Von Hanno and Schirmer revitalised the new building, designing what became one of the city's most luxurious private homes, complete with its own ballroom: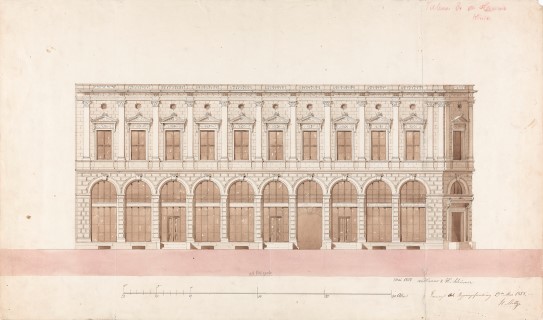 Von Hanno's three largest works
The Wilhelm von Hanno exhibition at the National Museum – Architecture focuses on three works in Oslo that fall outside the collaboration with Schirmer: Trinity Church (1849–58), Grønland Church, with the surrounding buildings Grønland School, fire station and police station (1864–69) and the Norwegian Geographical Survey (1876–79) beside the Palace Park.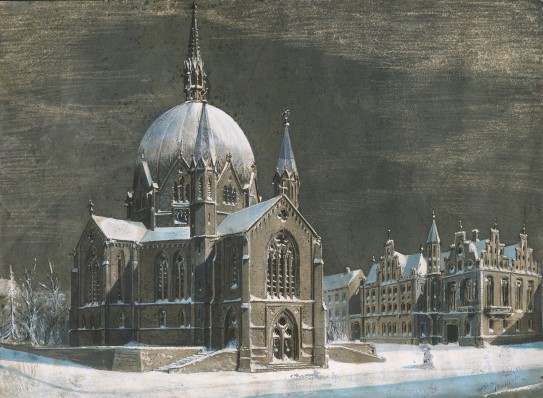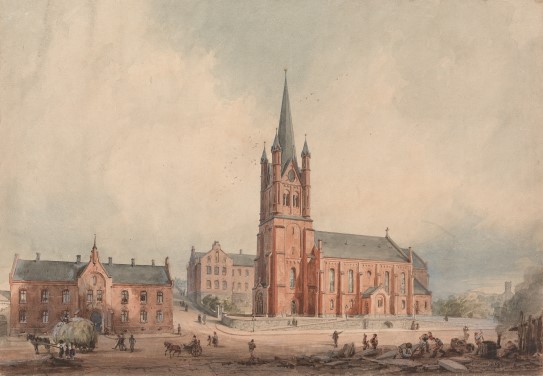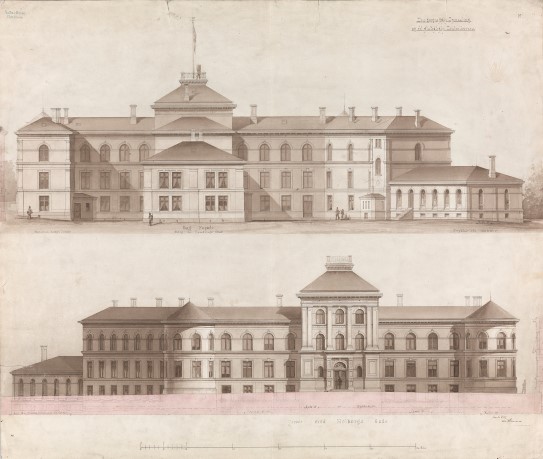 A man of many talents
Von Hanno not only worked as an architect, he was also a stonemason and a draftsman. He drew for the weekly newspaper Illustreret Nyhedsblad. In addition, he was an accomplished watercolour painter. He started his own drawing school, which made an important contribution to art and architecture education in Christiania.
In addition to designing Trinity Church, von Hanno also gave shape to its interiors and all of the church's furniture: the lamps, door handles, pulpit, organ enclosure, altar, church silver and lion heads adorning the front doors. Von Hanno both designed and carved the stone himself. He had his own stonemason workshop right behind the construction site.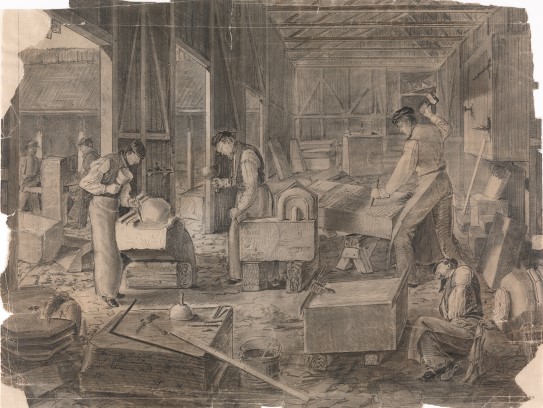 Postal horn postage stamp
Von Hanno is also the man behind the postal horn postage stamp, which was designed in 1871 and is still in use in Norway today. He designed the stamp for a fee of 15 "speciedaler", equivalent to around NOK 4000 in today's money.