The documentation archive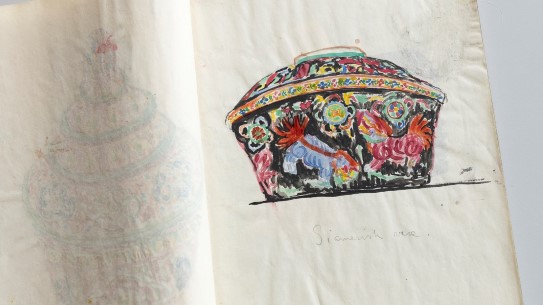 Documentation of the activities of art institutions, as well as artists' private archives, are just some of what you will find in the archive collection.
The bulk of the material in the documentation archive is of art-historical relevance relating to the National Gallery, the Museum of Decorative Arts and Design, the Museum of Contemporary Art, the Museum of Architecture and the National Touring Exhibitions, Norway.
The archive collections consist of extensive documentation and research material of major significance for art and cultural scholarship. They document the history and activities of the institutions – their exhibitions, acquisitions, staff appointments, construction projects, accounts, educational activities, in-coming and out-going loans, and relevant artists.
Private archives
They also include the private archives of artists, scholars, collectors, art associations, interest groups and companies. Highly varied in content, form and scope, the material includes everything from letters, photos, drawings, notes, diaries and manuscripts, to minutes from meetings, journals, copy books and accounts.
The National Museum's section for architecture at Bankplassen 3 also has a large collection of private architects' archives, which are available on request in the Museum of Architectures study room.