The Museum of Decorative Arts and Design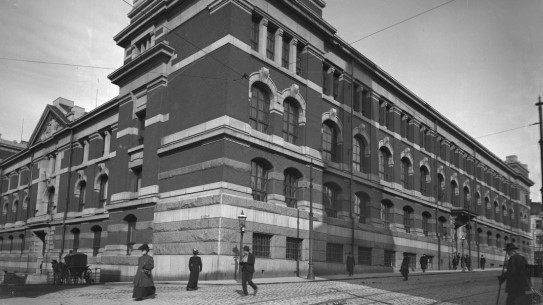 The museum closed 16 October 2016. The design and craft collection will reopen in 2022 with exciting new displays at the new National Museum.
Preparations for the opening of the new National Museum in 2022 are now in full swing. All items in the collection have to be carefully packed for relocation to the new museum. 
Explore our online collection
Pictures of objects in our collection of costumes, glass, ceramics and furniture are free for download and study.
You can also explore our collection of costumes photographed in 360 degrees.
From antiquity to the present
The collection holds some 50,000 objects, covering costume, fashion and textiles, furniture, silver, glass, ceramics, design and crafts, from ancient times to the present. Highlights include the 12th-century Baldishol Tapestry, the Royal Costume Collection, Nøstetangen glass and Herrebøe faience.
One of Norway's oldest museums
Founded in 1876, the Museum of Decorative Arts and Design was among the oldest museums in Norway and one of the oldest museums of applied art anywhere in Europe. In 2003, the museum became part of the National Museum of Art, Architecture and Design. The museum closed in October 2016.