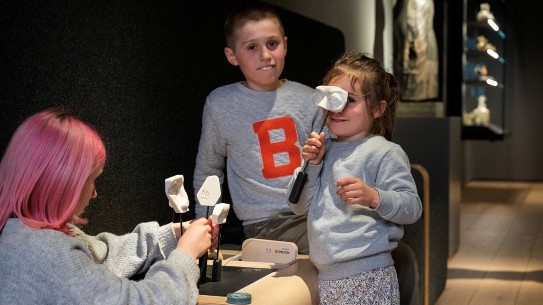 The National Museum offers a range of activities for families with children.
The whole family will find something to enjoy in the new National Museum. Discover fantastical artworks and fairy tale rooms, learn a new skill in the workshops or explore on your own with activities in the collection presentation.
No ticket is needed for children below two years of age. From 2 to 17 years of age entry is free, but you will need a ticket.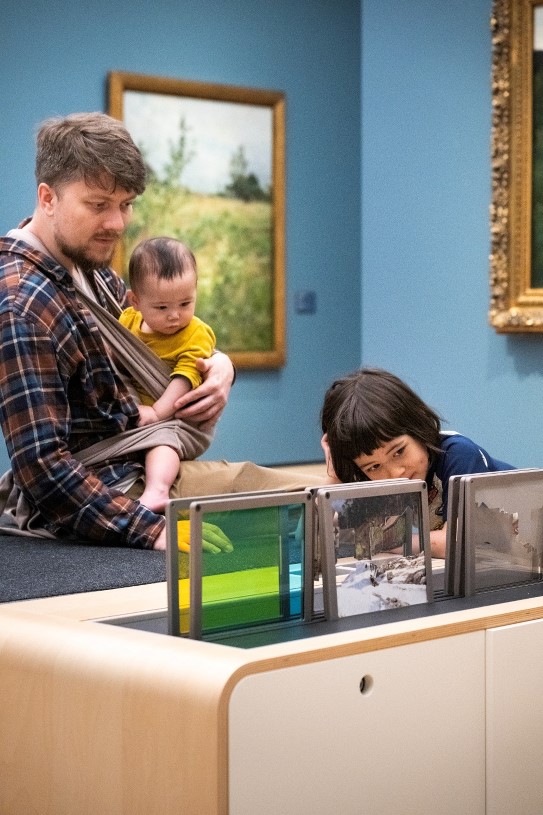 Activity map
The activity map for children shows the way to activities, drawing stations and workshops, the spectacular Light Hall and art, architecture and design. You will find the map in the vestibule."
Activity benches 
The benches in the National Museum are more than just objects to sit on. In "The Collection", 32 of the benches have special compartments with activities for young and old. At many of them you will also find a dialogue card. Challenge yourself with a few questions, trivial and profound, that will make you think, reflect and discuss. 
Location: The collection exhibition on floors 1 and 2
Drawing stations 
In the collection presentation we provide paper and digital tablets for you to draw on. There are physical drawing stations by the plaster casts in room 2 and in the "garden" in room 12, and digital drawing boards by the sculptures in room 55. In room 12 you can draw to a relaxing accompaniment of birdsong. 
Location: Room 2 and 12 on floor 1 and room 55 on floor 2
Workshops 
The museum has a number of workshops where visitors can try their hand at various forms of expression and techniques. In the basement laboratory, young and old alike can help to save the primeval forest of Siva by creating insects and other creepy-crawlies. See nasjonalmuseet.no for workshop opening hours and the activities on offer. 
Location: Floor 2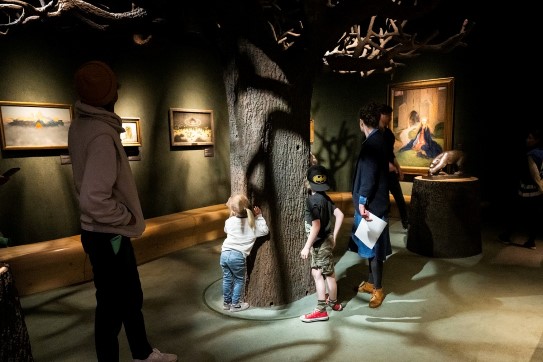 The Fairy Tale Room
Part of the exhibition "The Collection", The Fairy Tale Room takes you into the enchanted realm of the forest, as imagined by Theodor Kittelsen and others. You'll meet creatures from Norwegian fairy tales and hear the sounds of the forest.
Location: Room 64 on floor 2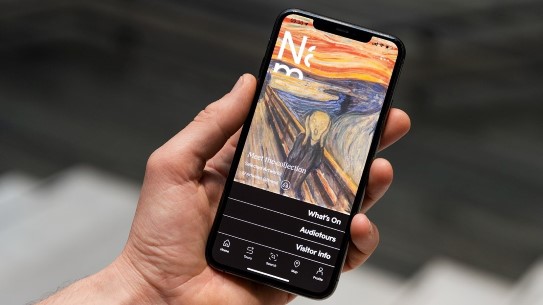 App with audio stories for children
In addition to maps and information about what's on at the museum, the visitor guide app includes more than 100 audio stories. You will find audio stories specially for children.
Cafés
Bollebar café, accessible from the Museum Square, offers a new approach to the traditional sweet bun. This is a child-friendly restaurant that serves buns, juices and coffee. Here you can choose from a range of plump, soft sweet buns with various fillings and toppings. 
In the other cafés in the museum you will find open sandwiches, waffles and more.