The prints and drawings study room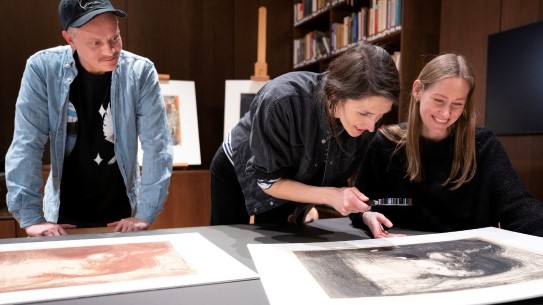 In the new National Museum you can once more get close to the art works in the study room.
The National Museum's collection of prints and drawings covers over 500 years of art history and about 50, 000 works of art. The collection represents a variety of works on paper, such as woodcuts by Albrecht Dürer, etchings by Francisco de Goya, costume studies by Adolph Tidemand, watercolor paintings by Charlotte Wankel, drawings by Ane Mette Hol and lithographs by Britta Marakatt-Labba.
Individuals and groups are invited to make appointments to view works on paper by choice in the study room. Before making an appointment, visitors are encouraged to consult the online collection, which will be continuously updated.
Our opening hours are Tuesday, Wednesday and Thursday 10.00–16.00.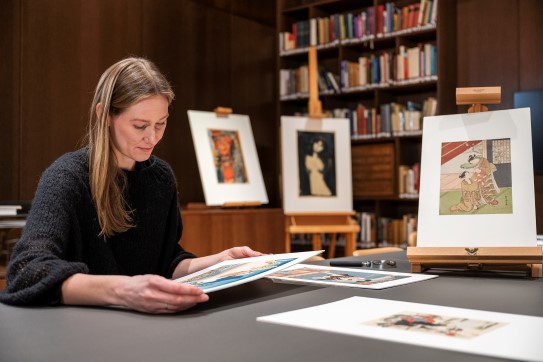 Pop-up exhibitions and events
On Wednesdays between 15 and 17, the study room is open for small pop-up exhibitions and events. To participate, you need a valid entrance ticket to the National Museum.
Stay tuned to the National Museum's website and social media for updates.
Feel free to send us an e-mail if you have any questions about the study room or art on paper in the National Museum.
Contact us by e-mail: